Solar is a great alternative.
The Renogy 100W Solar Panel kit is to be used for off grid applications
100W solar panel kit to use for many applications. It is perfect for people who want to start using solar. 

You can use it for off-grid applications like boats, sheds trailers, RV's, campers and more.  
With five or more hours sunlight per day, the output can be 500 watts or more. A 50 amp hour battery can system is from 50% within less than three hours. 
The system makes use of pulse width modulation technology.
The following items are included in the 100w 
 solar panel kit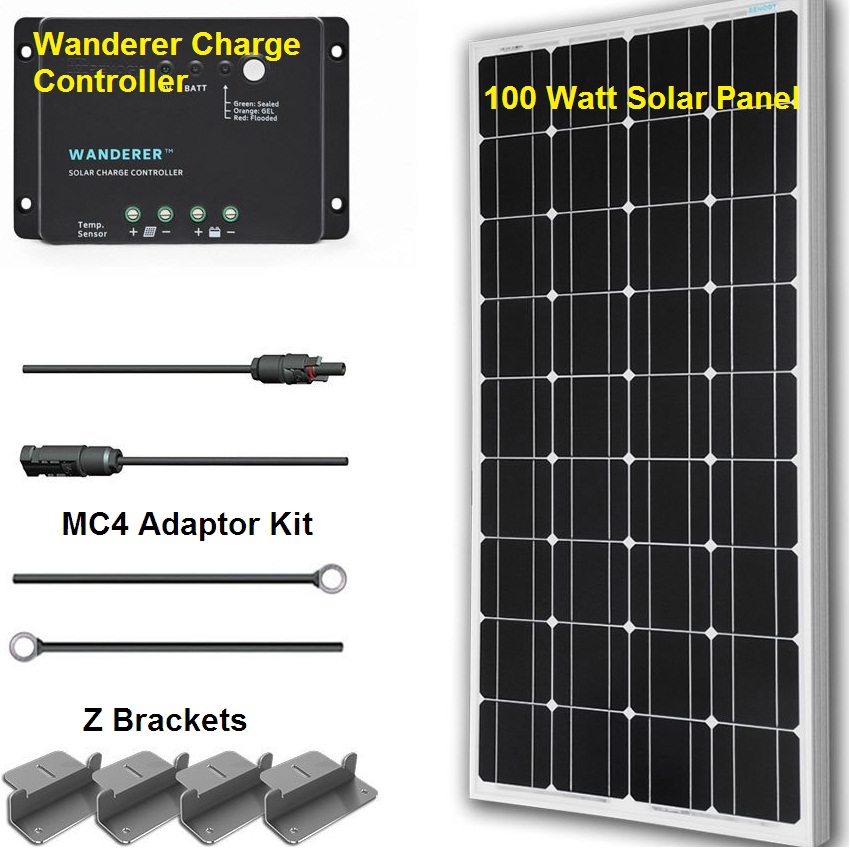 A 100 Watt 12 volt monocrystalline solar panel.
A 20 feet 10AWG MC4 adaptor kit.
A 30A PWM Wanderer Charge Controller.
A full set of Z brackets.
How does the 100w solar panel kit work?
The solar panel
There are pre-drilled holes at the back of the100w Monocrystalline solar panel. It is easy to install and use it for a wide variety of applications. 
Charge controller for the 100W solar panel kit
The solar kit uses a 30A PWM negative ground Wanderer charge controller. It protects against overcharging, overload, reversed polarity as well as short-circuiting. 
Tray Cable
An 8ft 10AWG Tray Cable connects your charge controller and battery. 
Adaptor Kit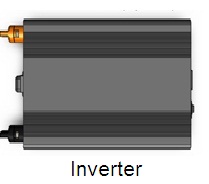 Inverter
The Renogy Z-Bracket Mount System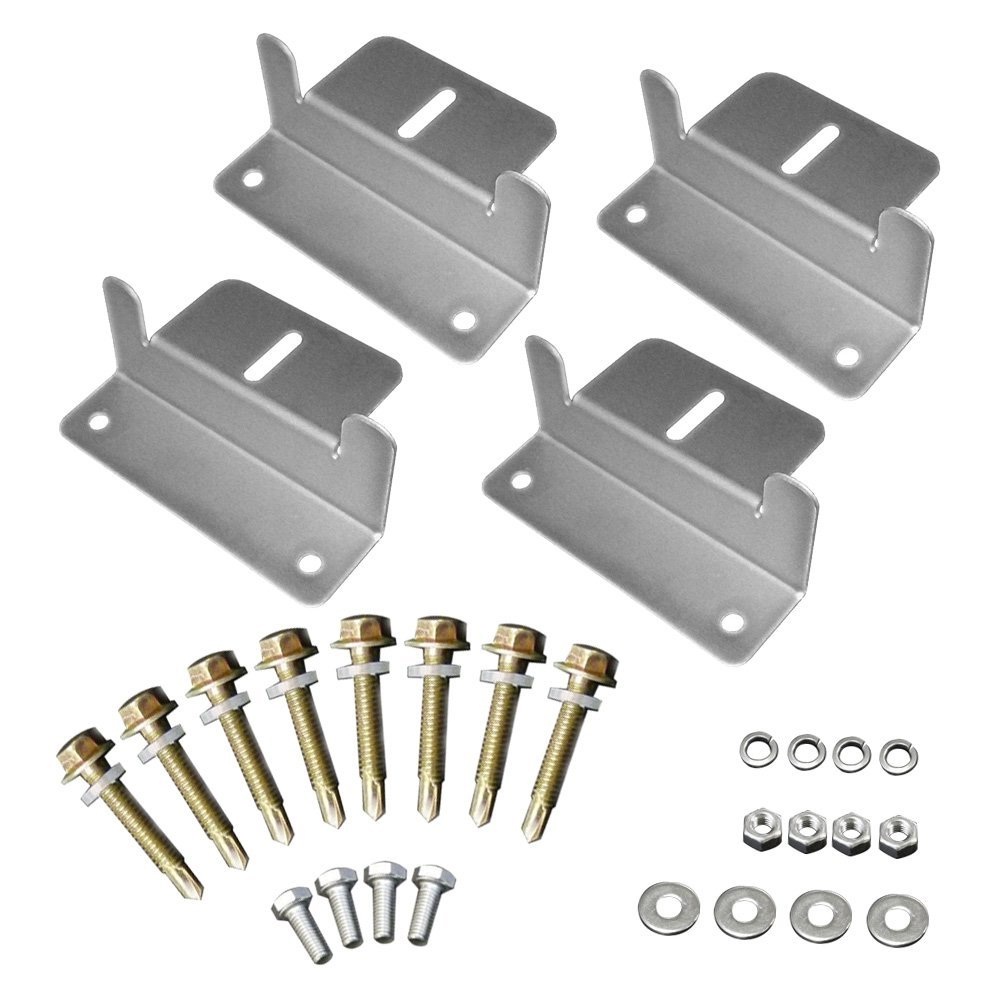 The system comes complete with brackets, bolts, washers and fasteners.
Advantages associated with thw 100W solar panel kit
Warranty
There is a 25-year transferable output guarantee on the solar panels.
It guarantees 5 years of a 95% efficiency rate.
For 5 to10 years a 90% efficiency rate, and from 10 to 25 years an 80% efficiency rate.
It includes a 5-year material and workmanship warranty on the panels.
Take care of the following
One must always connect the charge controller to the battery first. Only then you can connect to the solar panel. This prevents possible high open circuit voltage at the terminals.
Some valuable remarks about the Renogy 100W solar panel kit
The kit has a  reasonable price. With a bit of extra money, it is better to replace the Wanderer charge controller with an MPPT controller.  It becomes possible to generate a much higher return. you can also prevent system failure.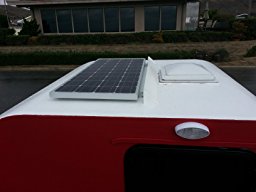 One person has mounted the panel on top of his trailer. That ensured charging while driving from one campsite to the other.
The charge controller is then mounted on the inside of the trailer. He takes the Adaptor Kit through a hole in the trailer and connects it to the Renogy solar panel.
Another person has strapped the panel down with his ratchet tie, on top of his pop-up camper. That ensured the system to be portable and much more flexible. He can use it for various applications.
Also, it is no problem if the panel is flat on a surface. It still performs very well and even gives a high output on cloudy days.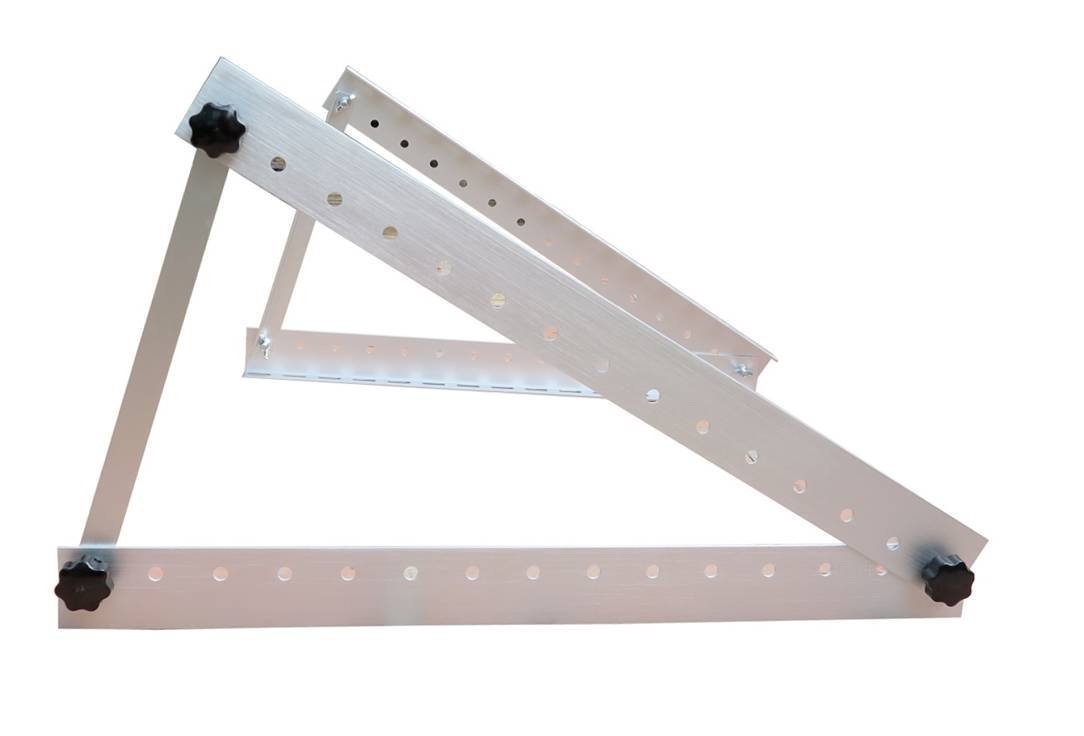 Some handy framework makes it possible to mount the panel with a required angle. This is to ensure max sunlight.
To ensure the largest output throughout the day it is best to adjust the angle at regular intervals. It maximizes exposure to the sun.
In a conclusion
It is possible to use the 100w solar panel kit for many off-grid applications.
With this easy to use system, you can enjoy many hours of quiet power generation.