Solar is a great alternative.
The 125 watt solar panel to be used for 12 volt battery charging and many more power applications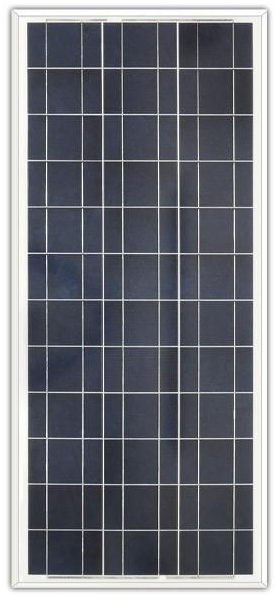 The 125 watt solar panel is from Value Line Solar. These are high quality industrial and rugged solar modules.
Use it to power or recharge about anything from your home, cell phone or any other appliance. 
It comes with 36 solar cells connected in series. This ensures max battery charging performance.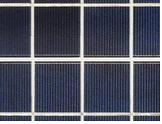 They call it the VLS-125W, 125 Watt 12V Solar Panel with junction box. This is a conduit ready junction box.

Manufacturing takes place under ISO 9001 certified conditions. In other words the manufacturer pays extra attention to the customer.
This polycrystalline solar panel comes with a heavy duty anodized aluminum frame. The modules can withstand harsh weather conditions. High winds, heavy snow loads and extreme temperatures.

They encapsulate the cells in EVA.
EVA (ethyl vinyl acetate) is available in thin sheets. The manufacturers insert these thin sheets between the solar cells. Also between the module and the top surface. They also use it between the module and the back surface.
125 Watt Solar Panel Specs
Electrical

Maximum Power:


Open-Circuit Voltage (Voc):

Short-Circuit Current (Isc):





125W.


22.3V.


7.57A.


Mechanical

Weight:

Dimensions:


Warranty

Two years material and workmanship.

It guarantees 10 years of a 90% efficiency rate.

Applications

Use these 125 watt solar panels for domestic and commercial stand-alone applications;

You can use it for remote industrial off grid solar systems.

Microwave/radio repeater stations.

Traffic message board OEM.

It provides electricity for villages in remote areas.

Use it for RV's and for camping in remote areas. 

Use it for medical facilities in rural areas.

Wi-Fi & WiMax.

As a power source for summer vacation homes.

LED outdoor lighting.

Water quality and environmental data monitoring systems.

Emergency communication systems and many more.




25.8lbs.


59.2 x 26.5 x 1.97 inches.

Advantages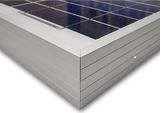 To Mention
The solar module comes with clear information. You do not have to go and look for the data, it is right there and available. 
To conclude
The 125 watt solar panel is a handy and very usable piece of solar equipment. Value Line Solar is a good manufacturer and the solar modules are of high quality. The modules last for many years to come.
AsolarMove

›
Solar Panels Per Watt
› 125 Watt Solar Panel.