Rigid solar panels are being seen as traditional solar panels

Rigid Solar Panel.
Rigid solar panels have been in the market for many years already. They manufacture the panels from monocrystalline or polycrystalline solar cells.

These panels are well known and they use it for many applications.

The panels are well built and come with a strong aluminum frame that is durable. The frames are corrosion resistant and can last for many years.

Manufacturers use a glass casing to protect the solar cells.

We install these panels at a fixed position. They do come as foldable, portable, or in a suitcase form as well.

Many people think of these solar panels as the traditional ones.

Advantages associated with rigid solar panels
These panels are strong and build to last for many years to come. They are resistant to salt corrosion and humidity. Ready for extended outdoor use.


The frames come with pre-drilled holes. Set up is quick and easy. It also becomes easy to drill new holes if needed.


The pre-drilled holes in the frame also make it easy to mount. Mounting on a variety of ground support or solar pole structures is possible.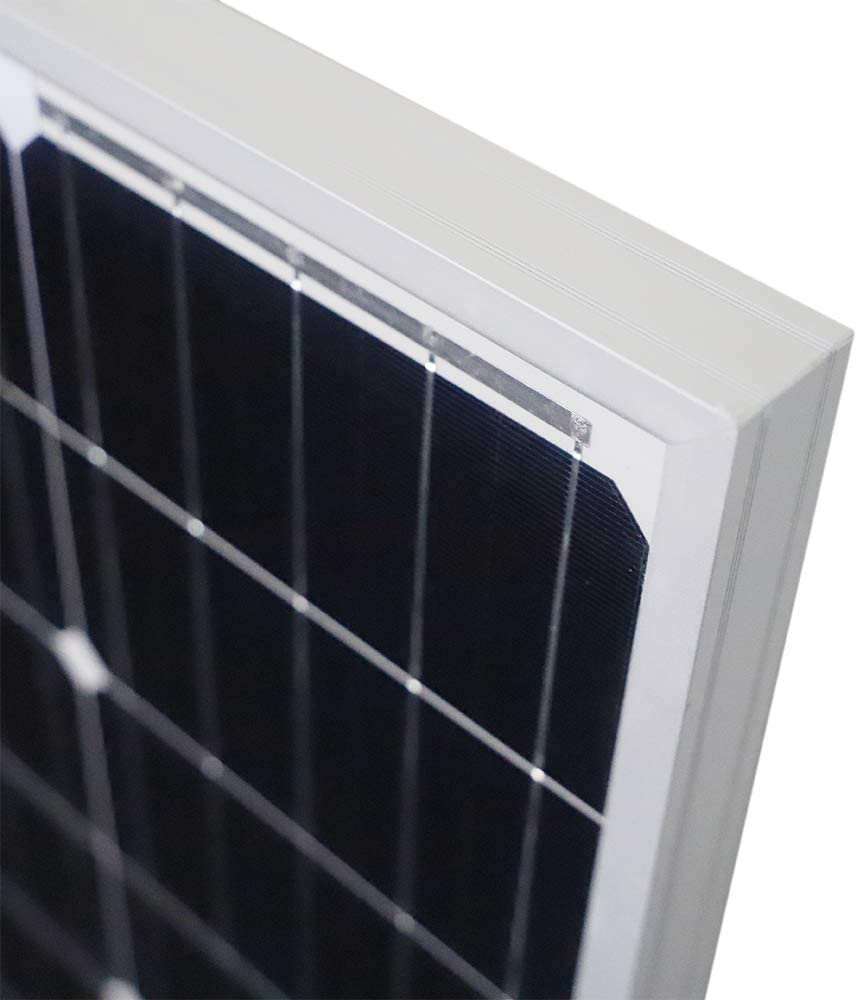 Strong aluminum frame.
The durable frames can withstand high winds (up to 2400Pa) and heavy snow loads (up to 5400Pa).


The panels come with specialized AR coated glass. It has anti-reflective properties for the largest light absorption during extreme sun angles.


The rigid solar panels come with a high degree of stiffness and impact resistance.


It is easy to mount the panels with a reasonable gap between the panel and the surface. This gap ensures panels to run cooler with better heat dissipation.
Rigid solar panels normally come with

IP rating

.


Compared to flexible solar panels the traditional solar panels are cheaper per watt.


These panels never break easy. They can last for decades. they come with warranties of 20 to 25 years.
Disadvantages
The frames and glass surface make the rigid panels quite heavy. Larger rigid solar panels are also more difficult to handle.
To set up a permanent rigid solar panel system requires a fair amount of time and money. The durability and high efficiency they come with make it worth the effort though.

When using these panels, it could be that you must make holes in your roof.

Make sure that your house can carry the extra load before installing rigid solar panels.

In conclusion
Rigid solar panels are efficient. They manufacture it to withstand harsh weather conditions. Heat build up underneath the panels is minimal.
We can use these traditional panels for many decades to come.
Rigid Solar Panels: