1watt solar panel: To be a handy tool

This 1 watt solar panel  makes life easier. It is the Coleman 1 W Battery Maintainer.
It maintains your 12v battery by making use of the energy from the sun.
This thin film panel can charge the batteries in various weather conditions. From minus 40 degrees to as high as 80 degrees Celsius.
It comes with crocodile clips for battery connection. Also an O-ring connector as well as a fuse..

Coming with it is an eight feet wire connection to the panel itself. As well as eight feet extra wire.
The 1 watt solar panel is a smart piece of equipment and it just keeps on trickle charging your 12-volt battery.

It always works, it never fails you. It is  a pleasure to know about such a life saver.
This 1-watt solar module specs
Electrical

Maximum Power:


Operating Voltages:

Operating Currents:





1Watt.


12 Volt.

66.6mA.

Mechanical

Mass:

Size:


Warranty

It also gives a 2 year warranty. 

That ensures  the product to be free from defects in materials as well as workmanship.

Applications

Maintain 12 volt  batteries of;


Cars.

Motorcycles

SUVs.

Boats.

Tractors and more.





1.06lbs.


13.9 x 3.93 x 0.51inches.

How to use the module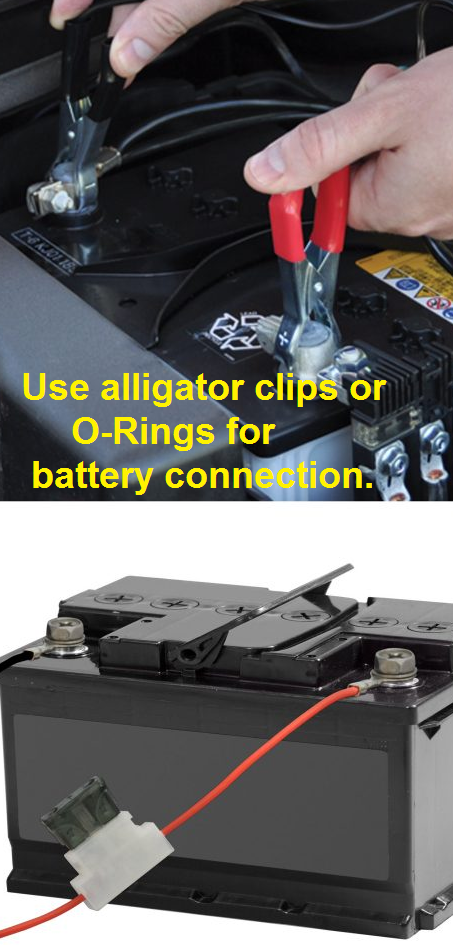 Use the battery clamps for 12-volt battery connection. Alternatively one can also use the O-rings to make the connection.
You can  place it on the dashboard or any other place that operates well.
With the output way below 15 watts we do not need a charge controller..
Using the 1 watt solar panel
The 1 watt solar module maintains 12  volt batteries.
Connect to operate as  trickle charger. Your battery will be charged and healthy and ready for use at any time.
You will have no problems.
If you plan to store a vehicle for a longer period use the solar battery maintainer. Expose this battery maintainer to good sunlight. Put it against a window to ensure that your battery can remain charged.
You will have a charged battery, even while the vehicle is indoors.
Use the 1-watt solar panel various applications.
It maintains the batteries of;
Automobiles, boats, cars,  motorcycles, energizers, tractors and many more.
Advantages associated with the 1 watt solar panel 
They use strong ABS plastic as well as and  tempered glass that is shatterproof.



It is compact, small and easy to store when transporting.
This 1-watt solar panel is waterproof. It charges in various weather conditions. Also on cloudy days. 

This amorphous solar panel works in clear and not so clear daylight conditions. It even works on cloudy days!
Disadvantages
An extended cable will cause a voltage drop. That could prevent proper trickle charging the battery. 
Important facts about the module
            --- Below 15 watt you do not have to use a controller—
   

Maintaining the 1 watt solar panel
 Use 

a clean and damp cloth when cleaning the glass.
In conclusion
This 1 watt solar panel will always keep batteries ready for operation.
Use it for what it was intended, and it will work just fine...
This product is high quality @ a very reasonable price.
Content on this site contains affiliate links. You can click to read  about commission payment.