A 1w solar panel to be a handy trickle charger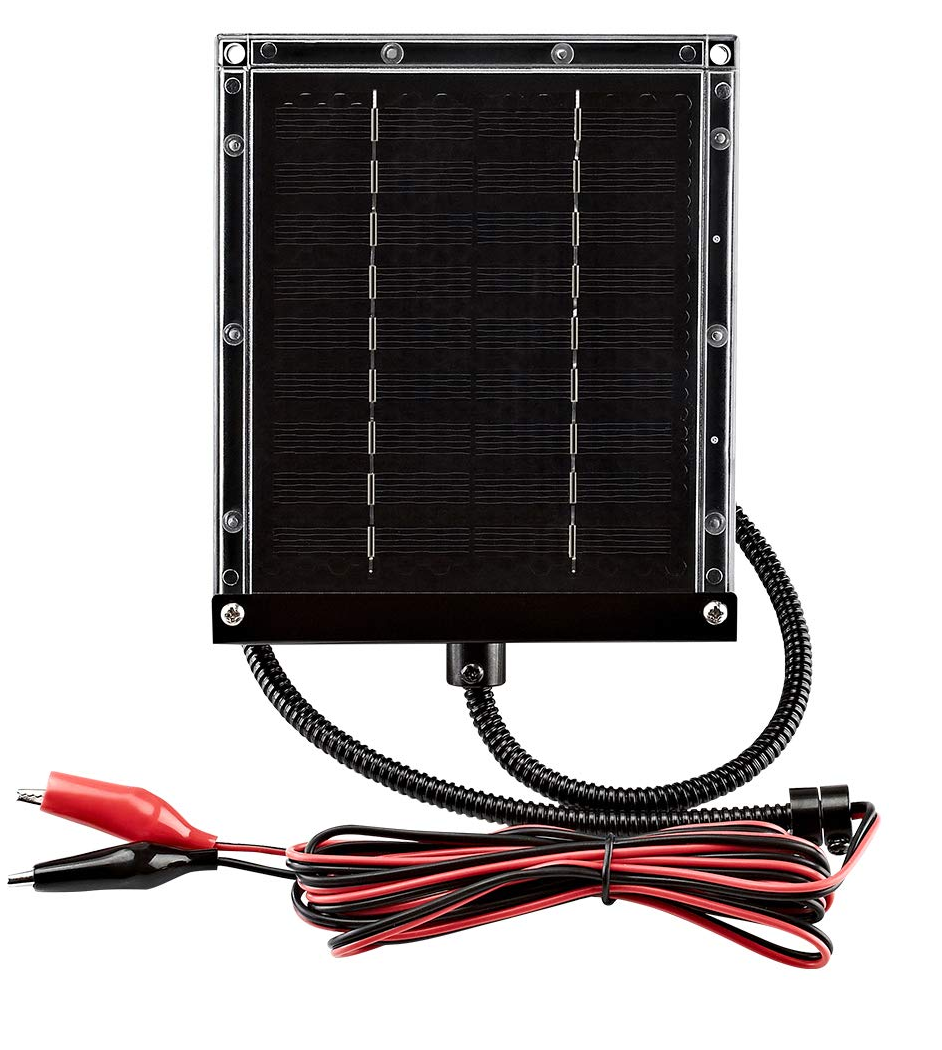 Zeallife solar panel.
This 1w solar panel to ease life. It is the Zeallife 6V 1 watt Solar Panel.
It maintains your 6-volt battery charge by utilizing the sun's energy. It provides a constant trickle charge and works well for remote areas.
These Mono-crystalline solar cells are efficient. It can operate in extreme weather conditions.
It comes with a set of battery clamps for easy battery connection,

Coming with it is a 9.8 feet wire connection to the panel itself.
What a smart piece of equipment. It keeps on trickle charging your 6-volt batteries.

The 6v solar charger is waterproof and thus ideal for outdoor use. It comes equipped with a mounting bracket for easy installation.

 If you purchase a product through a link on this page, I do get a small   percentage  of commission at no extra cost to you.

It comes with;
A 6-Volt Solar Battery Charger.

One pair of alligator clips.

One User Manual.

1W Solar Panel Specifications
Electrical
Maximum Wattage:                                                                           1W.
Open-Circuit Voltage (Voc):                                                        9v
Short-Circuit Current (Isc):                                                        110mA
Voltage:                                                                                              6-Volt
Mechanical
Weight:                                                                                            15.2 ounces
Dimensions:                                                                                       7.5 x 2.3 x 5.7 inches
Warranty
The first 12 months after you buy, the manufacturer offers a free replacement service.
Applications
This is great for outdoor batteries. Also camping, deer feeders, and plenty of other applications.

Aluminum mounting bracket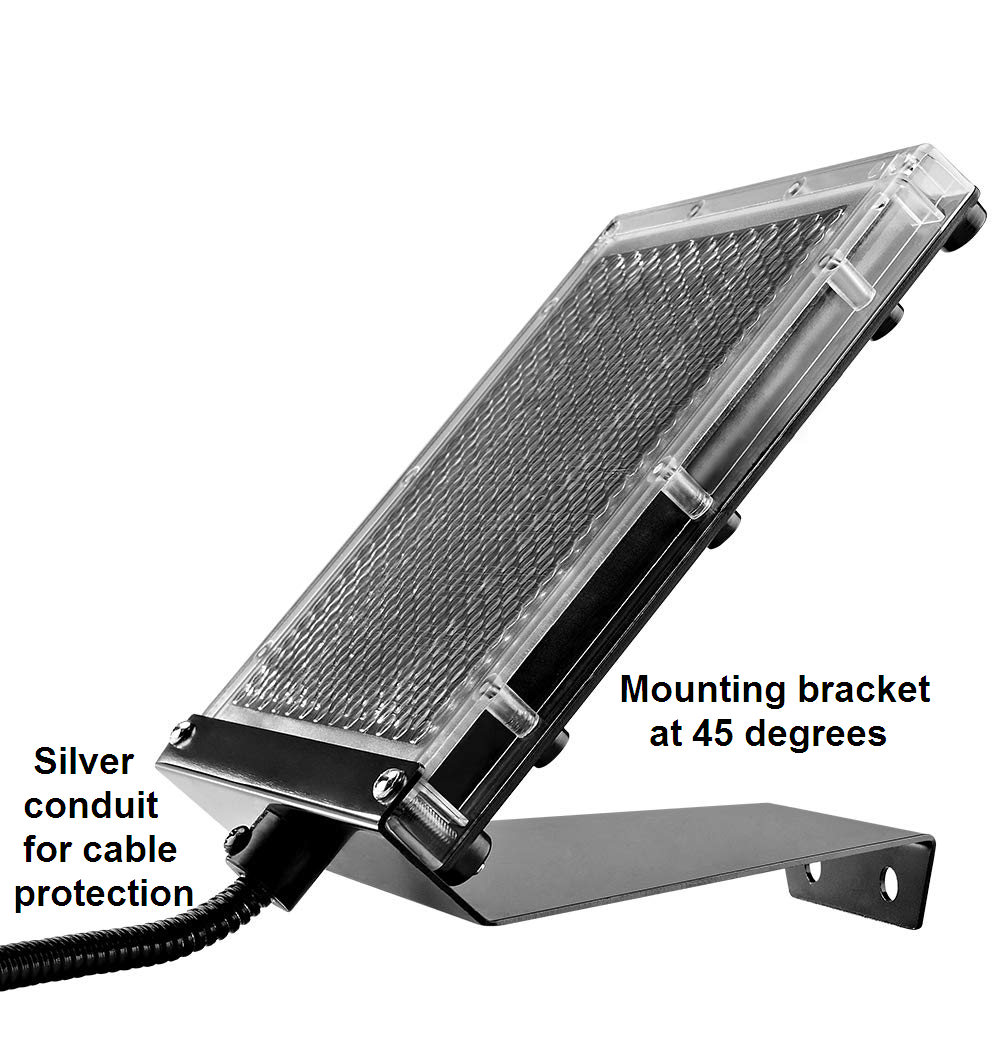 The black anodized aluminum mounting bracket is rust protected and corrosion resistance.

They fix the mounting bracket at a 45 degrees angle. This is to ensure the largest exposure to the sun for high output power. 
Stainless Steel Flex-conduit
They also attach a stainless steel flex-conduit. This is to protect the inner wires from harsh weather conditions. This includes high temperatures during hot sunny days.

The Polycarbonate Casing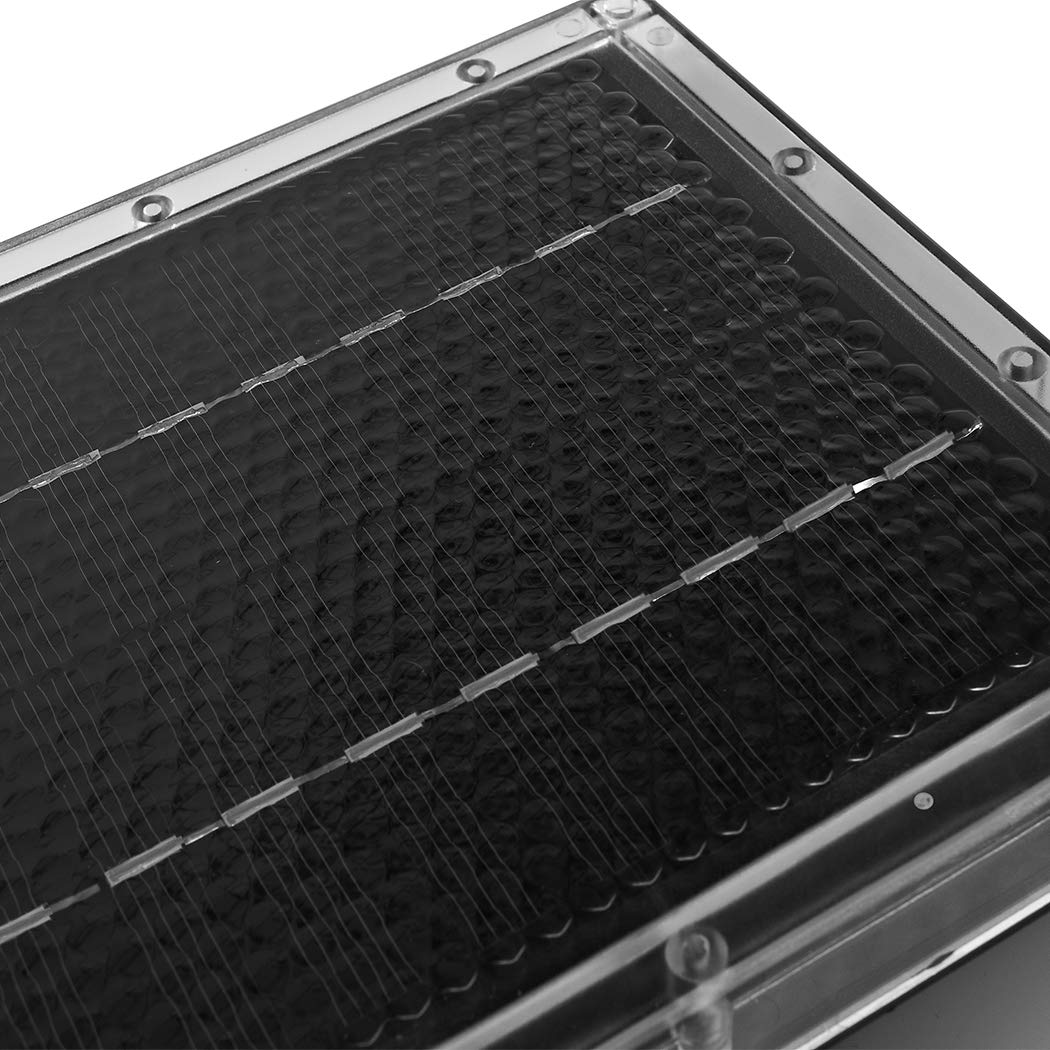 Zeallife uses transparent polycarbonate material. This is to build a strong and sturdy 1W solar panel. The solar charger is tough and it does not break easily when you drop it.

The transparent material provides high and effective transmittance. It achieves a superb charging effect. 
One set of alligator clips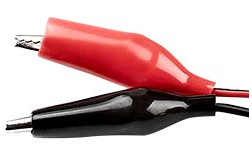 The set of alligator clips that comes with the 1w solar panel provides easy connection and quick setup.

Advantages
The 1w solar panel saves energy. It provides clean electricity. It is environmentally friendly and it helps to keep our world pollution-free.

 



The wires of the solar battery charger controller go through the steel flex-conduit. It provides excellent protection and it is not easy to break the wires.
Disadvantage
Some persons reckon the wiring is too thin. Also, the quality of the wiring and clamps is not satisfactory.

The majority of buyers seem happy with quality and size.

Things to mention
The output from the unit works as advertised.




Dependable




Excellent customer service.



To conclude
This 6volt 1w solar panel is portable. As well as waterproof, windproof and corrosive resistant. It is also anti-fall and anti-rust protected.
It is easy and simple to install with fixing screws.
The panel is functional and comes at a good price.
You can click here for a similar product.

---
 If you purchase a product through a link on this page, I do get a small   percentage  of commission at no extra cost to you.