The 15 Watt Solar Panel can ensure a long battery life
The 15 Watt Solar Panel maintains your 12-volt battery to ensure many operating hours. Use it for trouble-free operation and a well maintained battery. 

The Renogy 15 Watt solar panel comes with a 7 amp charge controller. 
The charge controller acts as voltage controller and provides for a constant output for battery charging.
Inclusions in the total kit;
Operation of the 15 Watt Solar Panel
The Renogy 15 Watt 24 Volt amorphous panel generates cheap energy. As soon as the sun shines upon it it delivers an output power.
An ultra-bright blue LED indicates while charging. It also indicates when full charge is attained.

If you want to do a permanent installation you have to use the 4 stainless steel mounting screws. The screws come with the kit. The rubber washers are to use for spacers between the panel and the surface. This is to allow for heat dissipation. 
Taking losses into account you can get about 80 watt during a 6 hour day of sunshine.
Not enough to charge a battery, but more than enough to maintain it.
15 Watt Solar Panel Specs
Electrics

Maximum Watts:


Working Voltage:

Amperage:




15W.


12 volt

1 Amp

Mechanical

Weight:

Dimensions:


Warranty

The 15 watt solar panel comes with a 5-year limited warranty.

Applications

You can use the device to maintain the charge on any 12-volt battery. 

You can use it for remote power use, backup cabins, homes, boats, RV's and many more. 

Designed for RVs, cabins, homes, boats, back-up and more.




8.60 lbs / 3.90 kg.

13.8" x 2.4" x 38.6"/35 .1cm  x 6.1cm x 98.0cm
Possible size of a battery
To store the energy it will eventually be necessary to get a proper battery.
Sizing the battery requires certain steps;
Watts from panel times sun hours x.85 due to 15% for losses.
That will be 15 x  6( Depending on the area you live.) x .85.
You get 90 x .85 = 76.5 watt
Round to 75 watt.
The DOD (Depth of discharge.) must not be more than 50% to ensure a long battery life.
We have to multiply the 75 x 2 to get 150 watt.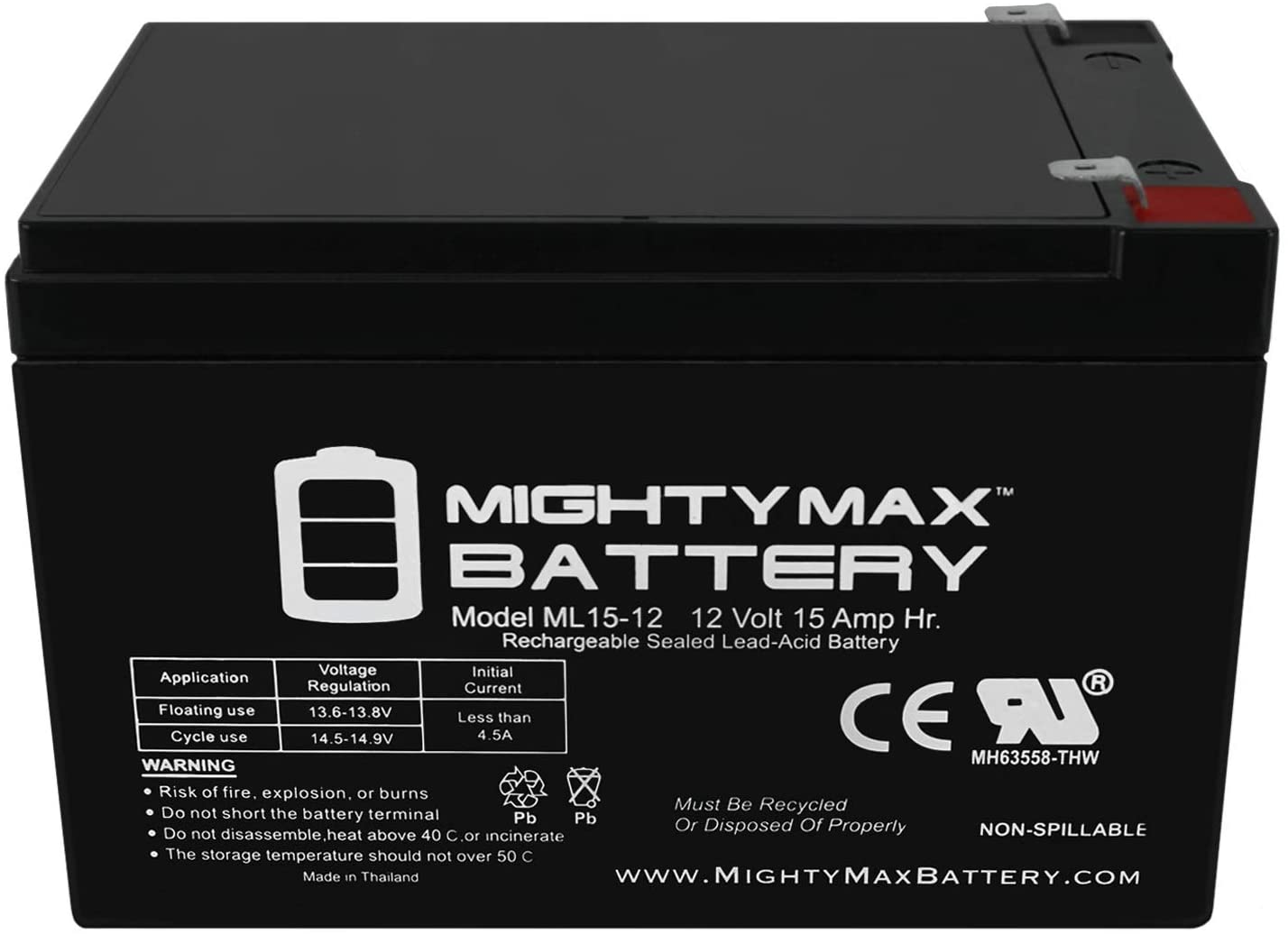 15 Ah battery.
Divide watt by volt to get Ah.
This is 150/12 = 12.5 Ah.
A 15 Ah battery will be a good choice to store electricity for one day.
Advantages
The amorphous solar panel operates well during cloudy conditions. The temperature range is from -40 to 176-degrees Fahrenheit.
Disadvantages
To mention

Maintenance

 
See to it that cables are undamaged.
Regular clean the surface of the 15 watt solar panel to avoid drop in efficiency.
Allow a  professional to do all other maintenance on the module.
To conclude
This 15 watt solar panel and charger do what it says it will do. 
It is a good quality solar module that is well constructed and affordable. 
---
 If you purchase a product through a link on this page, I do get a small   percentage  of commission at no extra cost to you.

---