Use the 15 Watt Solar Panel to ensure a long battery life
The 15 Watt Solar Panel maintains your 12-volt battery to ensure many operating hours. You will have a trouble-free operation for various applications. Your battery will always be in tip-top condition.

The Renogy 15 Watt solar module kit also includes a 7 amp charge controller. 
Proper maintenance of the battery ensures a much longer lifespan. The charge controller protects the battery from any surges as well as overcharging. 
The amorphous solar module acts as a clean source of energy. By making use of it you will reduce your energy bill while you control the energy from the sun.

The total kit includes; 
A Solar Module with connecting cable.
How does the 15 Watt Solar Panel Work?
The Renogy 15 Watt 24 Volt amorphous panel is ready to generate cheap energy. Direct it to the sun and it is in operation. 
Always remember to get peak wattage the sun must shine perpendicular to the solar panel.
The sun will do the job and the ultra-bright blue LED will show when charging. It indicates when finish and ready to use. 
If you want to do a permanent installation you have to use the 4 stainless steel mounting screws. The screws come with the kit. The rubber washers are to use for spacers between the panel and the surface. This is to allow for heat dissipation. 
If you now have a 5 hour period of sunlight per day the solar panel will produce 5 x 15 = 75watt per day. 
Not enough to charge a battery, but more than enough to maintain it.
15 Watt Solar Panel Specs
Electrical

Maximum Power:


Working Voltage:

Amperage:




15W.


12 volt

1 Amp

Mechanical

Weight:

Dimensions:


Warranty

The 15 watt solar panel comes with a 5-year limited warranty.

Applications

You can use the device to maintain the charge on any 12-volt battery. 

You can use it for remote power use, backup cabins, homes, boats, RV's and many more. 

Designed for RVs, cabins, homes, boats, back-up and more.




8.60 lbs / 3.90 kg.

13.8" x 2.4" x 38.6"/35 .1cm  x 6.1cm x 98.0cm
Possible size of a battery
To store the energy it will eventually be necessary to get a proper battery.
Sizing the battery requires certain steps;
Watts from panel times sun hours x.85 due to 15% for losses.
That will be 15 x  6( Depending on the area you live.) x .85.
You get 90 x .85 = 76.5 watt
Round to 75 watt.
The DOD (Depth of discharge.) must not be more than 50% to ensure a long battery life.
We have to multiply the 75 x 2 to get 150 watt.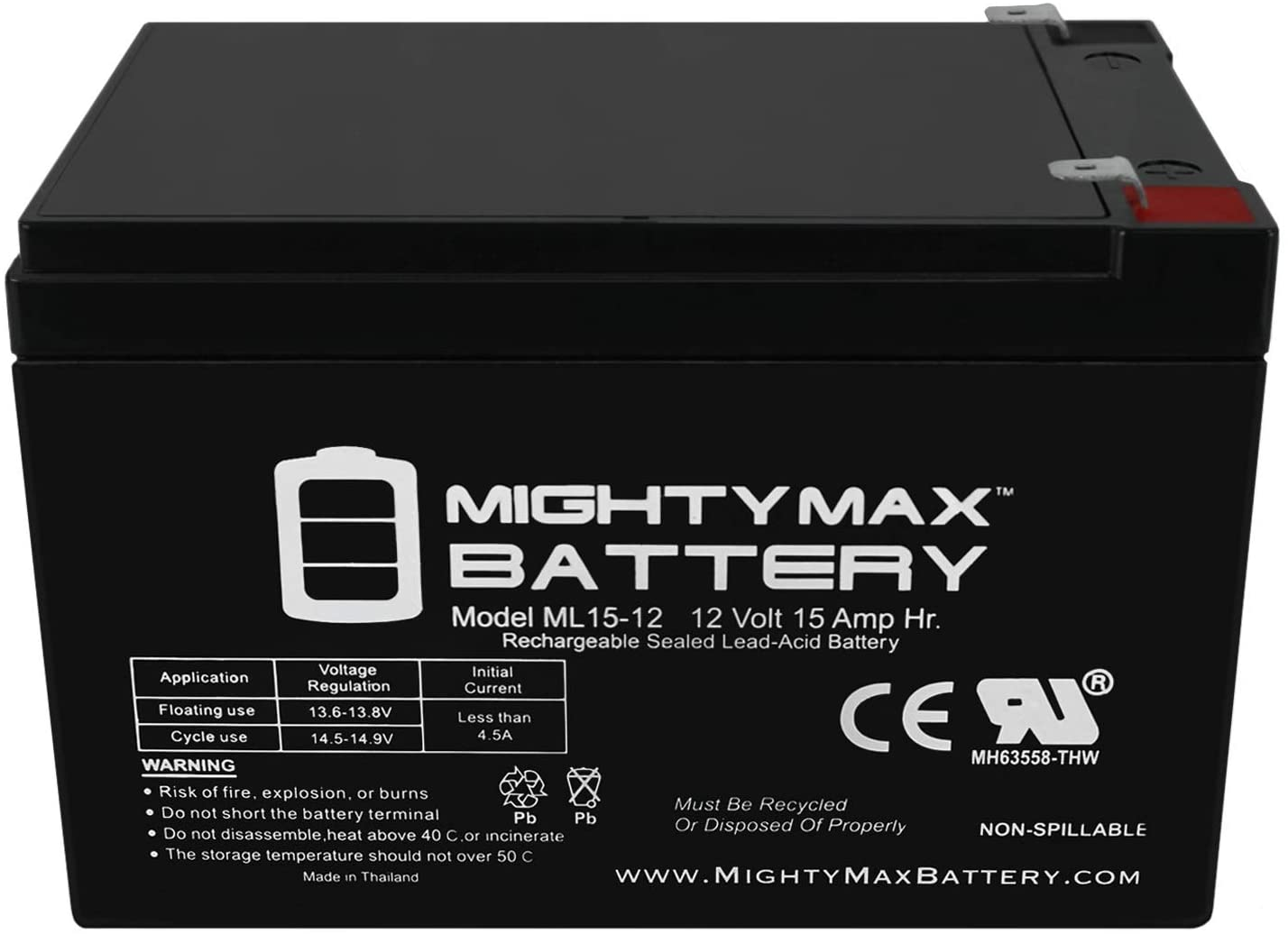 15 Ah battery.
Divide watt by volt to get Ah.
This is 150/12 = 12.5 Ah.
A 15 Ah battery will be a good choice to store electricity for one day.
Advantages
The amorphous solar panel works well on cloudy days. It has a  temperature range of -40 to 176-degrees Fahrenheit.
They manufacture the kit from durable ABS plastic. It is weatherproof and can withstand extreme weather conditions.
A sturdy and durable aluminum frame ensures extra protection against unwanted weather conditions.
The module will produce maintenance free for many years. You only have to clean the surface when dirt collects on it.
The 15-watt solar panel comes with a built-in blocking diode. This is to protect the battery from discharging at night.
The included charge controller ensures that your battery always charges correct and safe.
The 15 watt solar panel kit is easy to assemble and to set it up. It comes with handy adapters which makes it easy and safe to handle.
The pre-cut holes ensure easy installation.
Disadvantages
The charge controller is not waterproof. Keep it in a dry and well-ventilated area.

 
To mention

If you want something for maintaining a 12-volt battery this is the panel to buy.
It will keep your batteries charged. Also it can maintain any rechargeable 12V batteries.
An amorphous solar panel can provide power under overcast and low light conditions. This makes it possible to maintain batteries for a wide variety of applications.
When using the charge controller you can permanent connect the kit to the battery.
It is important to remember to always connect the charge controller to the battery first. After that, you connect the 15 watt solar panel.
When disconnecting you first disconnect the solar module. Then disconnect the charge controller. 
The order of connecting and disconnecting is important. It ensures safe and faults free operation.
Always follow the necessary safety instruction. Also, ensure correct polarity when connecting for safe and proper functioning.
Maintenance

 
The only maintenance that you as a user have to do is making sure the cables are not damaged. This is to ensure a good working condition. 
Cleaning the surface of the 15 watt solar panel is also very important. Use a damp cloth to perform this duty. 
A dirty panel leads to a big drop in efficiency. 
A professional person must perform all other maintenance functions. 
To conclude
The 15 watt solar panel and charge controller do what it says it will do. 
It is a good quality solar module that is well constructed and affordable. 
The module works great for the money.
You can click here for a similar panel with 5 Amp controller.

---
 If you purchase a product through a link on this page, I do get a small   percentage  of commission at no extra cost to you.

---