The 60w solar panel can be utilized for battery charging and many more



60w solar module.
A 60w solar panel that is a high performer. The strong modules are from ACOPOWER. 
It is the  Acopower 60w 12V Polycrystalline  module. It is a High-Efficiency Polycrystalline Module. 
The solar panels from ACOPOWER are cost-effective. They do provide free professional engineering services. 
It comes with pre-drilled holes for ease of installation. It also comes with 12AWG cable with MC4 male and female quick connectors. 
It has no charger or mount brackets
It is black in color with an efficiency of 12.27%.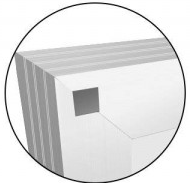 Heavy-duty aluminum frame.
Acopower manufactures the 60w solar panel in the United States. 
The manufacturer uses aluminum frames that are heavy-duty and anodized. That provides for a strong panel and high in quality. 
One can use these solar panels for many years. You will experience no faults, defects or operating failures. 
Content on this site contains affiliate links. You can click to read  about commission payment.
The 60w solar panel output
Taking in account a loss of 15 % you get an output of 355 watt per day.
This is in middle of summer with 7 hours of sunshine per day.
60W Solar Panel Specification
Electrics
Peak Power (Pmax):                                                                                                           60W. 

Short Circuit current (Isc):                                                                                              3.59A.
Open circuit volt (Voc):                                                                                                           22V.
Optim operating current (Imp):                                                                                      3.33A.
      Optimum power voltage (Vmp):                                                                                    18V.                                                                              
Mechanical
Weight:                                                                                                                                12.1 lb.
Dimension:                                                                                            26.4 X 24.4 X 1.4 Inch.
Application 
Courtyard lights.
Small households.
Street lights.
Portables.
Small electric devices & PV systems.
Garden;
Boat;
Camping;
RV's;
Any other situation where you need to keep a 12-volt battery charged up and ready for use.
Advantages
The  end connectors fit  into standard MC4 connectors. You can use the wires knowing they are good quality conductors. 
The 60w solar panel produces well. Even under lowlight and shady conditions output is satisfactory. 
The 60w solar panel comes with the ability to withstand strong winds and heavy

snow.
A disadvantage or two
Some other things
It can operate while there is partial shading. 
The module can operate well even when flat on the roof of a vehicle.
Remember never step on it.
When you mounting you should leave enough space between module and roof to prevent over heating. 
The warranty
The 60w solar module has a  5-year workmanship guarantee.
It also comes with a twenty five year 85% output guarantee.

In a conclusion
The 60w solar panel comes wit a high  watt/dollar value. 

Acopower manufactures this product at a well and competitive price. 

You can utilize the readymade 60w solar panel and realize big savings and ease of operation...
---