Solar is a great alternative.
The 60w solar panel to be used for battery charging and many more



The 60w solar panel to be a high-performance module.  ACOPOWER manufactures these rigid and strong solar modules. 
 They call it the Acopower 60w 12V Polycrystalline Solar Panel. It is a High-Efficiency Polycrystalline Module. 
The solar panels from ACOPOWER are cost-effective. They do provide free professional engineering services. 
It comes with pre-drilled holes for ease of installation. It also comes with 12AWG cable with MC4 male and female quick connectors. 
The package does not include a charge controller or mounting hardware. 
The efficiency of the panel is 12.27% and the color is black. 
Acopower manufactures the 60w solar panel in the United States.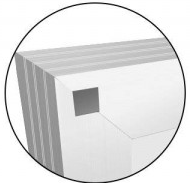 The manufacturer uses heavy-duty anodized aluminum frames for solar panels. That provides for high-quality panel rigidity. 
One can use these solar panels for many years. You will experience no faults, defects or operating failures. 
It comes with a superb warranty for up to 20 years. 
On a sunny day with 7 hours of sunlight in mid-summer, you can bargain for the generation of about 350 Watt. 
That is 7 x 60 watt = 420 Watt. 
Now you allow for a loss of 15% and you get 420 X 85/100 = 357 Watt 
Ignore the 7 and you get a fair 350 Watt.
60W Solar Panel Specs
Electrical

Maximum Power:

Open-Circuit Voltage (Voc):

Optimum Operating Voltage (Vmp):

Optimum Operating Current (Imp):

Short-Circuit Current (Isc):






60W.


18V.


22V.

3.33A.

3.59A.


Mechanical

Weight:

Dimensions:


Warranty

There is a 25-year  output warranty on the solar panels.

It also comes with a  5 years workshop warranty.




Applications

                                   Courtyard lighting.

                                   Small household lighting system.

                                   Street lighting.

                                  Portable solar power.

                                  All small power electrical devices 

                                  & small PV system.





12.1 lb 


26.4*24.4*1.4 Inch



Advantages

Disadvantages
To mention
When you mount the solar panel remember to leave enough room between the 

       

solar panel and the roof. 
To conclude
The 60w solar panel has a very high all around watt/dollar value. 
Acopower manufactures a great product at a competitive price. 
The module produces usable power. The design is safe and stable and shipping is prompt when you order. 
You can utilize the readymade 60w solar panel and realize big savings and ease of operation...
AsolarMove

›
Solar Panels Per Watt
› 60W Solar Panel.