Solar is a great alternative.
The 1000 Watt Solar Panel to be used during sunny days
The 1000 Watt Solar Panel to be used for big money savings especially when the skies are clear.
These high-efficiency silicon solar cells ensure high performance of solar modules. It creates the greatest power output.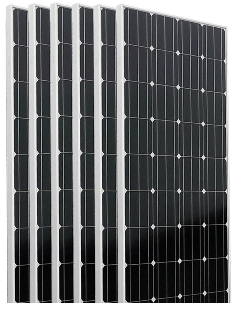 The system also performs very well under low light, shady and cloudy conditions.
The system has the capability of withstanding heavy snowfalls and strong wind loads.
The 960 Watts 24Volts Monocrystalline solar panel has a wide variety of applications.  It is a complete 24 volts off-grid solar power kit.
Use it for charging a 24 volts battery bank and many DC/AC appliances. 
The 1000 watt solar panel kit comes  with; 
Six pieces of Monocrystalline 160 watt solar panels. It can deliver 960 Watt peak output per hour.
A 45 Amp charge controller.
A PV combiner box.
MC4 solar cable. 
Solar panel mounting brackets. 
With the six 160 watt solar panels, you get about 960 Watts of power during peak time.
It is 160 watt X 6 panels X 6 hours of sunshine = 5760 Watt. 
Take losses and non-peak performance into consideration and you can still get a fair 5 Kilo Watt per day. 
This is a large amount of cheap electricity for many years ahead.
1000 Watt Solar Panel Specs per 160 Watt Module
Electrical

Maximum Power:


Open-Circuit Voltage (Voc):


Optimum Operating Voltage (Vmp):

Optimum Operating Current (Imp):

Short-Circuit Current (Isc):






160W.

21.6V.


17.9V.

8.94A.

9.47A.


Mechanical

Weight:

Dimensions:


Warranty

There is a 25-year transferable output guarantee on the solar panels.

It guarantees 5 years of a 95% efficiency rate.

For 5 to10 years, it guarantees a 90% efficiency rate and from 10 to 25 years an 80% efficiency rate.

Applications

                                         Residential.

                                        Commersial.

                                        Marine.

  Dry camp and many more off-grid applications.





40lbs.


(57.2''x26.2''x1.4'')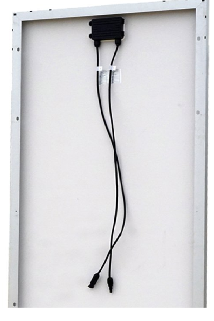 The junction box
The IP 65 rated junction box is waterproof. It comes with pre-installed by-pass diodes.
This is to cut power drop caused by low light conditions. It is is also to ensure excellent performance in low light environment.
The Corrosion-Resistant Aluminum Frame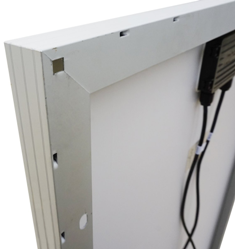 The panels come with heavy-duty aluminum frames.
It uses low iron high transparency tempered glass of 3.22 mm thick.
Low iron glass allows higher light transmission as well as high transparency. 
The 45 Amp charge controller
 The 1000 watt solar panel uses a 45 Ampere Pulse Width Modulation (PWM) Charge controller. 
The condition of the battery determines how the current tapers from the solar panels.
The PWM algorithm reduces the charging of the battery. 
This is when it reaches the regulation set point. 
This is to avoid heating and gassing of the battery.

Charging will still continue to ensure the provision of the largest amount of energy in a short time.

The 45 Amp charge controller Specs
Maximum Charging Current: 45A
Maximum Loading Current: 45A
Rated Voltage: 12V/24V
Temperature Compensation:-4.7mv/cell• °C
Charging Circuit Voltage: <200mv
Environment Temperature: -15 °C ~ +60 °C
Working Tacitly Approved: Charge off Voltage 13.7v/27.4V
Load Off Voltage: 10.5V/21V
Load On Voltage: 12.6V/25.2V
MAX Solar Panel: 540W/1080W
Waterproof Class: IP22 
 

The 1000 Watt Solar Panel PV combiner box
The combiner box allows you to hook up many solar panels. 
It comes with 6 string configuration and 10A circuit breakers 
It includes high voltage protection and high voltages fuses. Also overvoltage and overcurrent protection. The lightning protection too is done very well... 
The 1000 watt solar panel combiner box also comes with anti-backflow diodes. Also anti-backflow and anti-reverse protection, cutout cable glands and safety labels.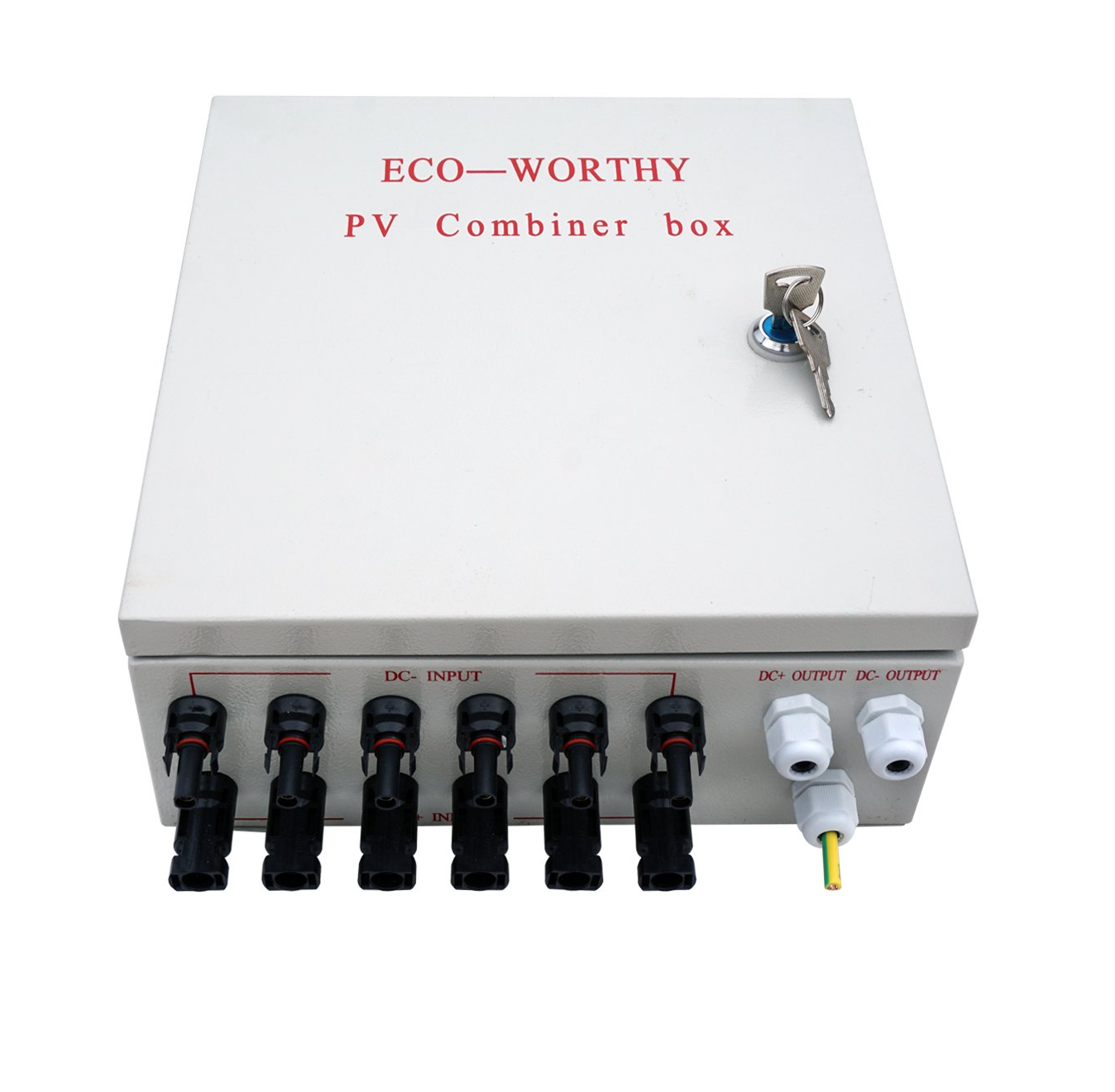 The box is solid and of high quality.  The wiring is neat and of a high standard, while everything is good and very well organized. 
A user manual comes with the combiner box. 
The instructions could be better though, but it still has everything you need. 
PV Combiner Box Specs
Model: ECO—PV6

Input Circuits/Circuit Breakers: 6
Circuit Breaker Rating: 10A
Max Total DC Output Current: 60A
Max Input Voltage Rating: 250V
Max Output Voltage Rating: 250V
Protection Grade: IP65
Operational Environment Temperature: -30℃~+70℃
Dimension: 10.3″x12.6″x4.5″ (260*320*115mm)
                          The MC4 solar cable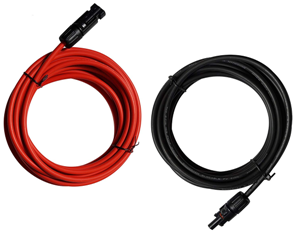 Each solar panel comes with 1 pair of 35 inches cables with MC4 Male/Female connectors.
 Setting it up is quick and easy.
Solar panel mounting brackets for the 1000 watt solar panel kit
The system comes with six sets of Z-brackets.
The brackets make mounting of the panels easy, safe and secure.
Inverter for the 1000 Watt Solar Panel
The system does not come with an inverter. If you want to convert to 110 or 220 volts you have to buy an inverter as well. 
Remember when you buy an inverter to give special attention to the sizing thereof. You do not want to go too small. If you go too big though, you waste your money.
Advantages
This works ideally for large off-grid systems such as remote cabins and farmhouses.




It can operate with off-grid residential and commercial rooftop systems.




The solar panel mounting brackets make it easy to install.




The pre-drilled holes on the back of panels ensure fast mounting and securing.
They pre-install by-pass diodes in a waterproof IP-65 rated junction box. This ensures much better performance.




It minimizes power drop caused by shade and ensures excellent performance. Even in low-light and shady conditions.




The aluminum frames are corrosion-resistant.




The frames can withstand high winds (2400Pa) and snow loads (5400Pa).




This is one of the most affordable 1000 watt solar panel kits on the market.
Disadvantages

It seems well built. The only problem is the instructions very hard to read.

 




The charge controller is very  small,  but that is not always an indicator of quality.
Something to mention
This system is worth the money.  Consider it as a good safe investment for years ahead.

 The panels are well built. The frame is sturdy and it makes one believe that it will last as long as the manufacturer says.
 Some people would like the manufacturers to also include an inverter.
To conclude

This is a well-manufactured system. It is well built and easy to install.
AsolarMove

›
Solar Panels Per Watt
› 1000 Watt Solar Panel.