Solar is a great alternative.
180W Solar Panel to be used for a variety of functions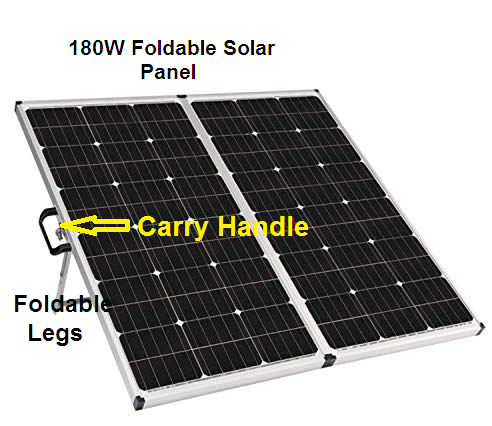 The 180W solar panel comes with a built-in controller and is ready to charge a battery or to use it as a solar generator.
Zamp Solar in the U.S. manufactures the Monocrystalline portable solar module. It exists of two 90 watt solar panels. This is a suitcase kit with an own handle to carry, it is portable, a breeze to set up and easy to transport.

The 180W solar panel kit contains 2 x 90 Watt solar modules and removable MC4 connector cables.

It also comes with alligator clamps, cables, as well as a 10 Ampere charge controller.

One can use these solar panels for many years. You will experience no faults, defects or operating failures.

It comes with a superb warranty for up to 25 years.

On a sunny day with 7 hours of sunlight in mid-summer, you can bargain for the generation of about 1.2 Kilowatt.

That is 7 x 180 watt = 1,26KiloWatt.

Now you allow for a loss of 15% and you get 1, 26 X 85/100 = 1,071 Kilowatt

Ignore the 0,071 and you get a fair 1 Kilowatt.
You can click here to buy the solar panel.
The 180W solar panel kit comes with:
A waterproof, weatherproof charge Controller.




IP Rated

Junction Box.



A nylon carrying case which you unzip to open the 180W solar module.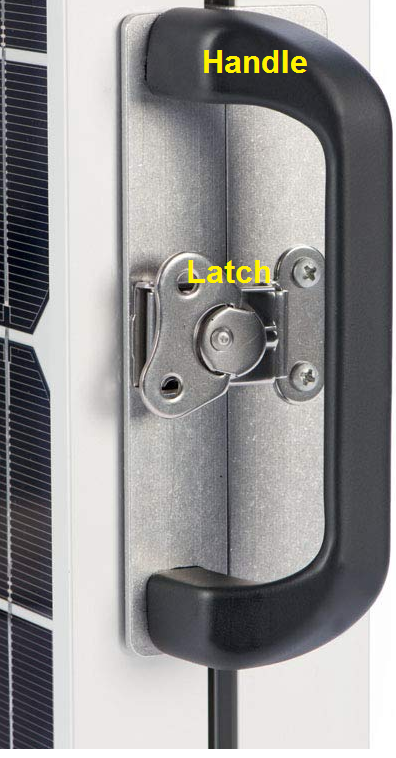 An easy to grip handles for easy transportation of this convenient solar panel.




A precision-machined butterfly clamp to open the solar suitcase




Removable alligator clips for battery connection. Also SAE cabling for direct connection to RV solar plug.




16 Foot UV Protected Cable.
180W Solar Panel Specs
Electrical
Maximum Power:                                                                                180Watt.

Open-Circuit Voltage (Voc):                                                             21.6V
Optimum Operating Voltage (Vmp):                                            17.8V
Optimum Operating Current (Imp):                                             4.5A
Short-Circuit Current (Isc):                                                               4.95A

Mechanical
Weight:                                                                                            34.35 lbs.

Dimensions: 
 Open;                                                                                               40" x 39.5"x 1.5" inches
Folded;                                                                         20" x 39.5"x 3" inches.
Warranty
The 180Wsolar panel comes with a 25-Year Output Warranty.
Applications
The 180W solar module is multi-functional. It runs interior lights, charge laptops and handheld devices. It also runs fridges and fans.
It works for RVs, trucks, campers, and boats.
The 180W solar panel charge controller comes with: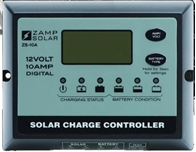 6 Battery Type Settings - LiFeP04, LTO, AGM, GEL, Calcium, and conventional lead-acid.




Overcharge protection.




Auto Start and Stop depending on battery levels.




Digital Display that shows Amps, Volts & Amp Hours.
The Charge Controller
This solar panel module comes with an integrated 5 Stage 15 Amp solar charge controller.

This is a PWM charge controller.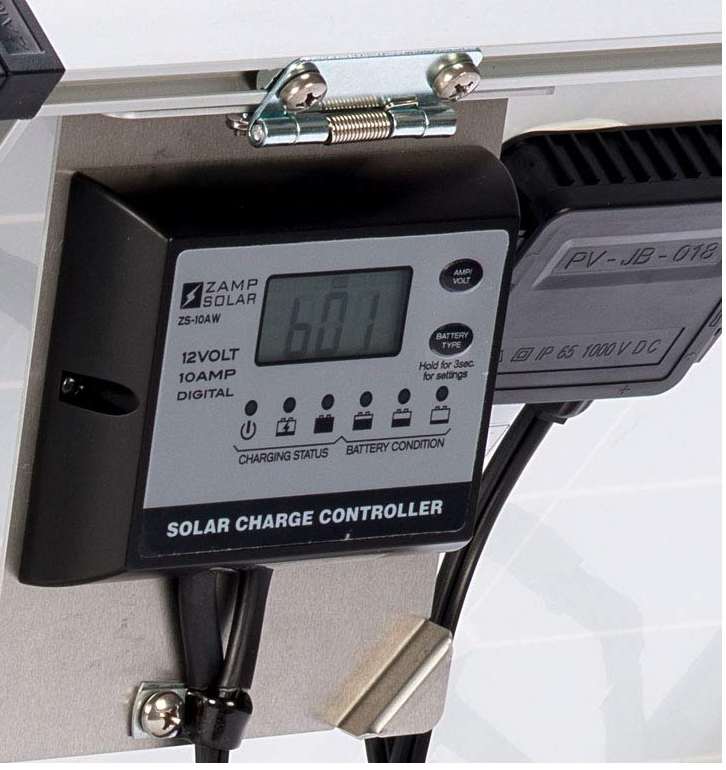 The mounting of the controller is on an EZ-View bracket. You can take the bracket swing it out and take the reading. When you let go the controller will swing back into position.

It can plug into a solar panel port on a camper if provided. It can also connect directly to the battery terminals by making use of the alligator clips.

The solar charge controller protects the battery from overcharging. It turns on and off depending on the status of the battery.

It will also ensure safe operation during surges and overcharge.

It has a digital display and LED indicator. The lights provide charging information w.r.t. the battery.

Use the controller when charging 12V batteries.

How to operate the 180W Solar Panel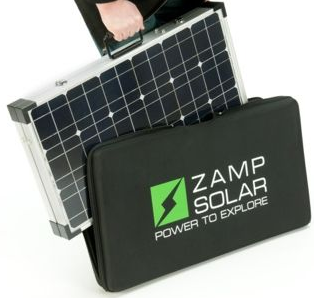 Set up takes less than 5 minutes.

You take the 180w solar panel out of the box. Then you unzip the bag. Now you unfold the panel.

Then it is a matter of adjusting the tilt legs and directing the module to the sun.  Connect the wire to batteries, and you are receiving free energy from the sun.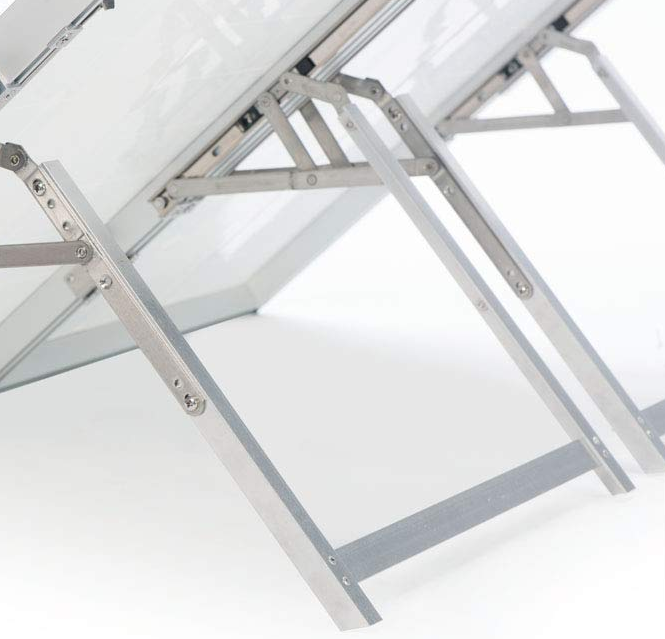 Each solar kit includes a 16-foot wire with detachable alligator clamps on the end.

You can connect the solar kit to the battery with the alligator clips.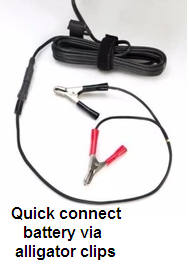 Many RV's come prewired for solar with an integrated solar port. If this is the case you detach the alligator clips.  It reveals a plug that fits into the integrated solar port. Now you can connect without using the alligator clips.

Things to bear in mind;
It is best to adjust the solar panels to realize max sunlight for as long as possible during the day. That will ensure the most power output.




Remember you first connect the battery to the charge controller. Now you connect the load and finally the solar module.




When disconnecting you do it the other way round. First, you disconnect the module, then the load and then the battery.




Always connect the positive and negative leads according to the prescribed polarity.




Remember to read all the safety precautions. Do it before you put the 180W solar panel into operation.




Be very careful and aware of sharp objects that can damage the surface of the solar modules.




Proper battery clip connection will prevent short circuits.
Advantages associated with the 180W Solar Panel
The panels come with specialized AR coated glass.  It has anti-reflective properties for the largest light absorption during extreme sun angles.




It is possible to get this solar system up and operating within 5 minutes




The module is resistant to salt corrosion and humidity.




It withstands high winds and snow loads.




The manufacturer uses reinforced safety and anti-reflection coated glass.




The panel is for extended outdoor use and can last for decades.




The panels have a built-in stand making it easy to set up facing the sun. It is easy to adjust for the largest sunlight during the day.




It is a pleasure to mention that Zamp Solar delivers superior customer service.
Disadvantages:
Some people were complaining that they do not get max output when using the panels. We must remember though that ideal condition is mid-summer. Also you only get

peak

wattage

when the sun shines

perpendicular

to the panel.
Positive facts to mention
This 180W solar panel is light; it is easy to carry and to set it up. It delivers high output and the built-in charge controller makes life easy.

The crocodile clips and MC4 connectors come in handy.

The package has a neat and clean design and the panels are well built and sturdy.

To be honest it is a pleasure to buy this product. It is appalling and one cannot wait for the opportunity to put it into operation.

Maintenance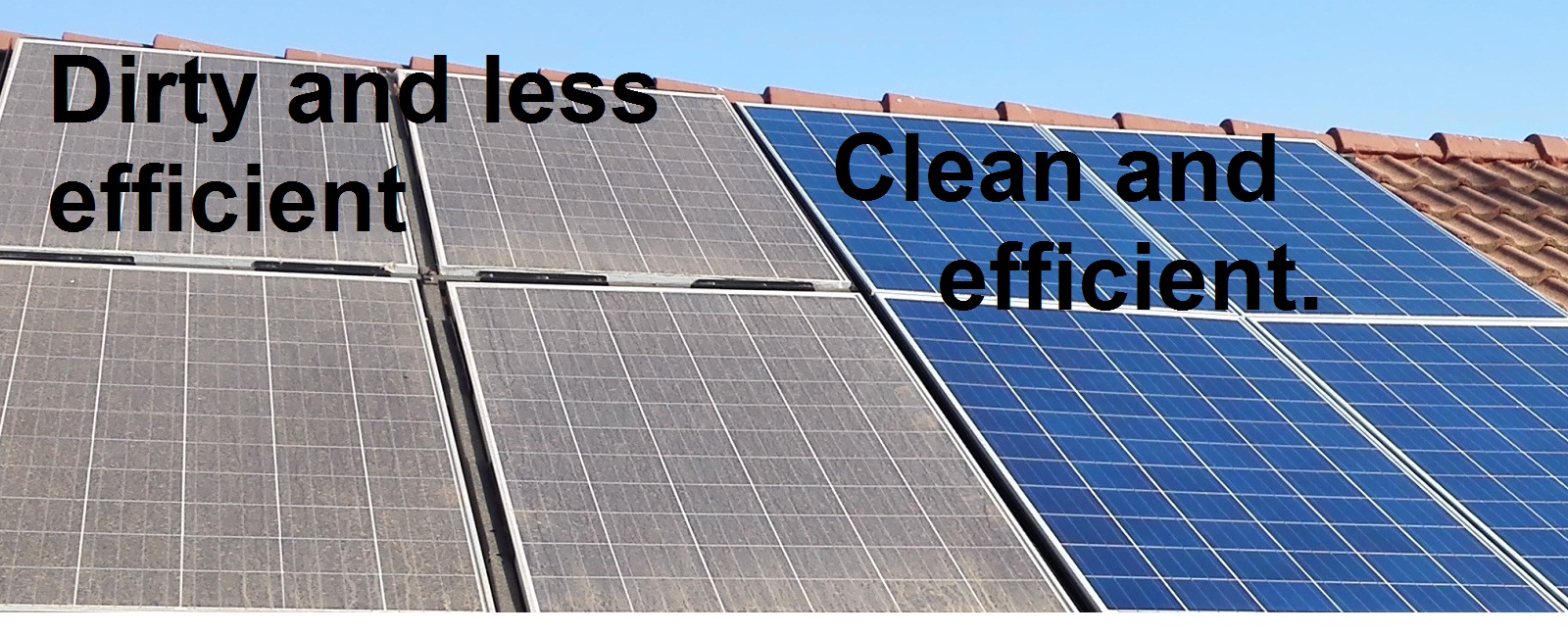 The only maintenance that you as a user have to do is making sure the cables are not damaged. This is to ensure a good working condition. 
Cleaning the surface of the 18oW solar panel is also very important. Use a damp cloth to perform this duty. 
A dirty panel leads to a big drop in efficiency. 
A professional person must perform all other maintenance functions. 
In conclusion



The 180W solar panel is affordable. The price is very reasonable and you buy a system with high efficiency.

It delivers a more than satisfactory output.
 If you purchase a product through a link on this page, I do get a small   percentage  of commission at no extra cost to you.

---