Foldable solar panels: good for outdoor use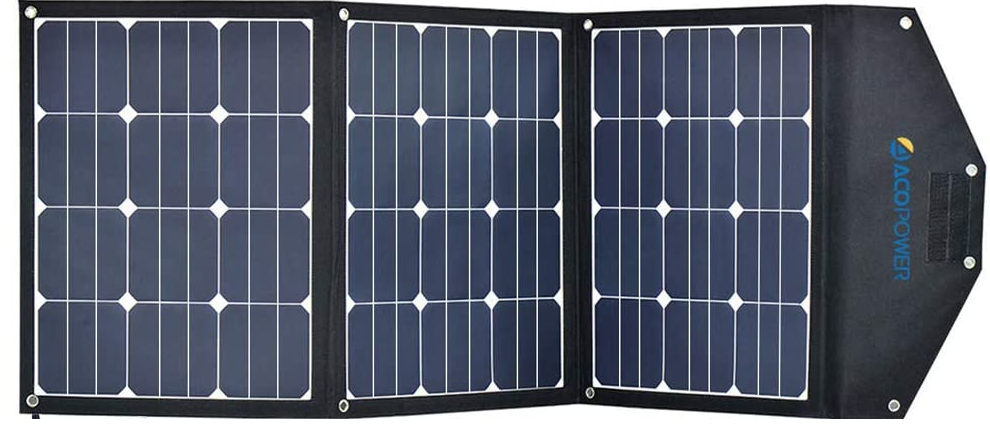 120 Watt Foldable Solar Panel.
Foldable solar panels can be handy  and good for a variety of applications. These panels are mobile. They are very flexible because they are easy to carry, transport, fold and unfold. 
These folding solar panels are handy to use when you are a person that want to generate power when moving around.
These panels are very flexible because they are easy to carry. It is easy to transport, fold and unfold these modules. They also take up little space when folded and packed away.

Most of these panels come with carrying handles and often a nice bag for storage and carrying. Generally, you can expect them to have legs for easy setup. Some come with hooks to hang.

In short, manufacturers try to make these folding panels as convenient as possible. This is for easy setup and ease of handling.

The foldable solar modules are smaller than permanent solar panels. They do come in different types though.

These are monocrystalline, polycrystalline, and thin-film solar panels.

The folding modules come with varying power outputs. You can charge different devices, and in many instances at the same time.
The foldable panels are not for permanent installations.
Portable solar panels are small in size. You can see them as foldable.
We do not have to use charge controllers for the  smaller portable panels. With an output as low as 5 to 10 or 15 watts, you do not use a controller.
Most portable panels come with extra features. These panels can come with a convenient carry case, as well as a kickstand for better adjustment. They can be foldable, easy to store, and quick and easy to setup.

The larger portable solar panels come in suitcase style. They are traditional(rigid) solar panels. They are bulkier but strong and very well protected. The suitcase panels can fold in two. They come with a handle and are easy to fold up and carry.
What to look for in a portable solar panel
When buying a portable panel, you must make sure that it is safe, versatile, easy to use, and easy to maneuver.
It must have the ability to generate a fair amount of energy. The panel should be well built and be water-resistant as well.
To maximize the output of the portable solar panel you must;

Have direct access to unblocked sunlight.

Have a proper angle of inclination w.r.t the sun.

Keep the surface clean and without scratches.
How to use the foldable solar panels
Find a proper sunlit area with no obstacles to block the sun.

Unfold the panels and let it face towards the sun. It will instantly  produce an output.

Adjust to get the most sunlight for the longest time during the day. That will produce the greatest power output.
Connect wires according to the prescription.
Study the safety instructions, before putting the foldable solar panel into operation.
Proper connection of wiring prevents short circuits.
Remember, avoid anything that can cover the surface of the module. It will reduce the output power.

Applications
  USB devices.
Mobile phones.
Tablets and digital cameras.
 Electronic devices.
Travel.
 RV van.
Cycling.
Hiking.
Camping.
As well as all other outdoor activities.
Advantages
These panels are easy to take along. You can collapse most of these panels to a small enough size to pack in a small space. Transporting becomes easy and hassle-free.
The versatility of portable panels is a big advantage.


These panels have a low maintenance cost.


The foldable modules are convenient, compact, and easy to use.
It is easy to move and adjust portable panels. It is thus much more flexible than roof-mounted panels. With this flexibility, you can use the sun for longer periods during the day.



The panels are silent energy producers.


Except for the manufacturing stages, these panels are producers of renewable energy.


These panels are cost-effective. You save on electricity for many years to come.


These solar modules can produce and last for many years. This can be under harsh weather conditions.


Most of the foldable panels produce satisfactory under cloudy conditions.
Most foldable solar panels are

IP

rated. Water resistant.


Most of these panels come with adjustable legs, a carry bag, and a handle for ease of carrying.
Disadvantages of the foldable solar panels
Foldable solar panels are expensive. The upfront investment can be high.


The smaller size and output limit it to powering of only specific devices. They do not really provide enough electricity for a home.


With foldable modules, you lose a bit of solar cell space due to the hinges needed for folding purposes.


You must set these panels up every time you move. It is not as convenient as switching on and off.


With portable solar panels, you run a significant risk of theft and damage.
Warranty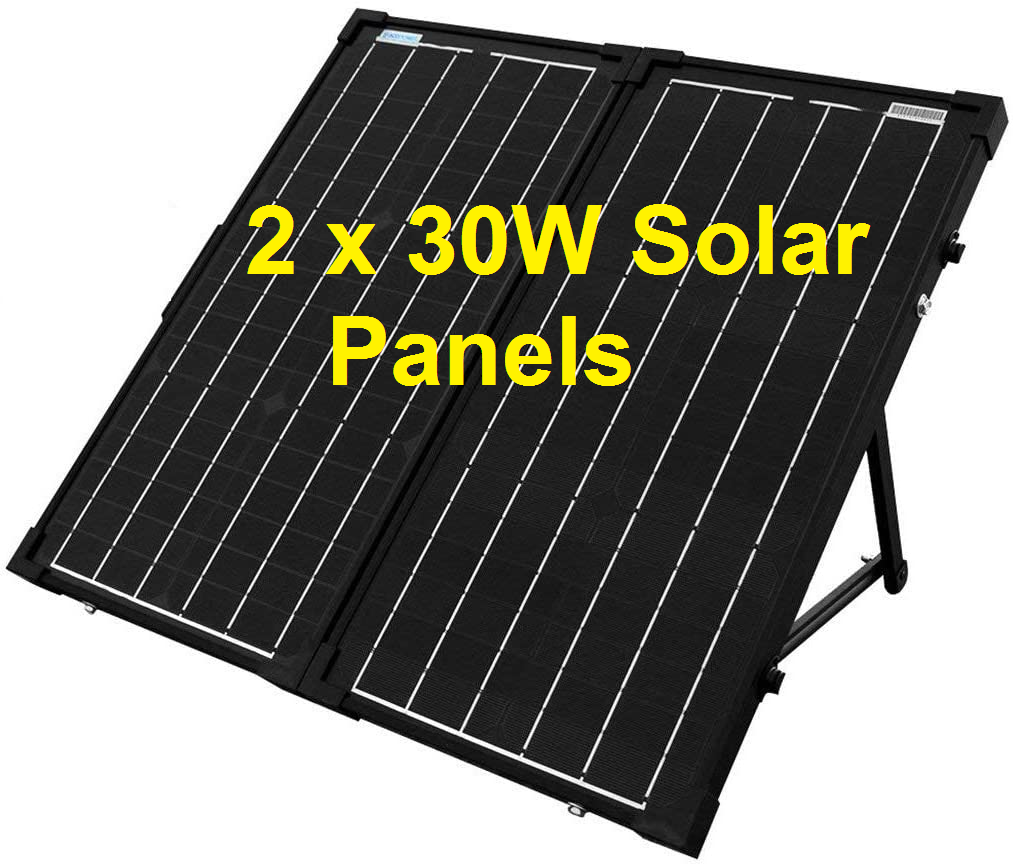 Rigid Foldable Solar Panel.
The rigid type of foldable solar panels can come with a warranty as long as 25 years.
Warranties on the foldable ones that are not rigid can be shorter than 25 years. Warranty periods can vary but are seldom less than 12 years.

In a conclusion
Foldable solar panels are handy, efficient, and very versatile. Determine your requirements and you will find a suitable foldable module.
Foldable solar panels: