The 25 Watt solar panel to charge batteries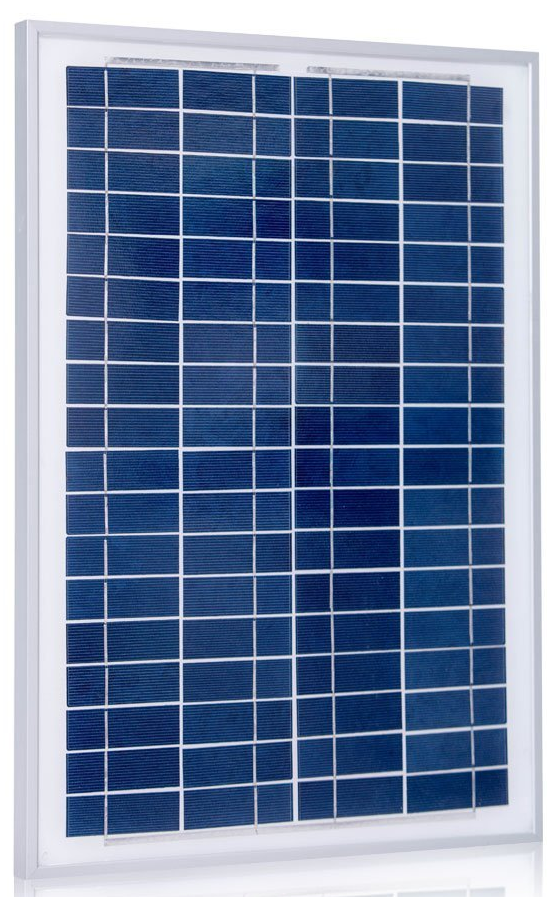 25 Watt solar panel.
The 25 Watt solar panel is a handy piece of equipment to generate electricity. It can be utilized for various minor off grid applications. 
 Acopower  manufactures the 25 Watt module.  Acopower is a respectable company and known for its excellent after sales service. The 25 Watt solar panel is a handy piece of equipment to generate electricity. It can be utilized for various minor off grid applications. 
This is a 12 volt polycrystalline solar panel and meant for residential purposes.
The panel comes prewired to a rear mounted junction box that is weather sealed. It has power wiring pigtails. Also, handy MC4 connectors designed for trouble-free outdoor use.
The size of the panel is 510 x 360 x 20 mm (20.1 x 14.2 x 0.8 inches)
The attached cables are 1M (39 inches) long.
Manufacturing of the panel takes place in the United States.
25 Watt solar panel specs
Electrical

Maximum Power:


Maximum System Voltage:

Open-Circuit Voltage (Voc):

Optimum Operating Voltage (Vmp):

Optimum Operating Current (Imp):

Short-Circuit Current (Isc):





25W.


1000V DC (UL).

22V.

17.5V.

1.43A.

1.54A.


Mechanical

Weight:

Dimensions:


Warranty

The panel comes with a 5 years workshop warranty as well as a 20 years output warranty.

It can operate trouble free for many years to come.


Applications

Use it for several off-grid applications;

Courtyard lighting.

Small household lighting system.

Caravan, RV. 

Cars, Boats.

Green House Solar Systems.

Street lighting.

Portable solar power.

All small power electrical devices & small PV system.




3.2 kg.


20.1 x 14.2 x 0.8 inches.
How does the 25 watt solar panel work?
The ACOPOWER 25 watt  Polycrystalline  module is meant for 12 volt battery charging and more. It is ready to supply cheap electricity. Direct it to the sun and it operates.
The panel produces DC voltage. To use it for residential purposes you need a charge controller. It acts as a voltage regulator. This is to protect the batteries against overloading and surges.
It is important to match the panel output with the controller you want to use.
One will also need an inverter to change the direct current to alternating current.
If the sun shines 6 hours per day you will get 6 x 25 = 150 watts per day.
If you have to charge a 48 amp hour car battery that drains to 50% you will need 12 x 48/2 = 576/2 = 288 watts. The 25 watt solar panel will need two sunny days to charge a small car battery.
Advantages associated with the solar module.
It works well with MPPT solar charge controllers.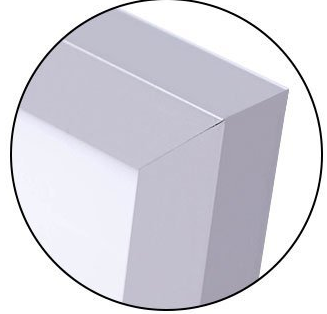 Frame.
The frame is durable and it can withstand high wind (2400Pa) and heavy snow loads (5400Pa).
The frame is corrosion resistant and good for outdoor use for many years ahead.
The frame is sturdy aluminum and it comes with 4 pre-drilled holes. The holes fit standard Z-brackets...Setting it up is easy.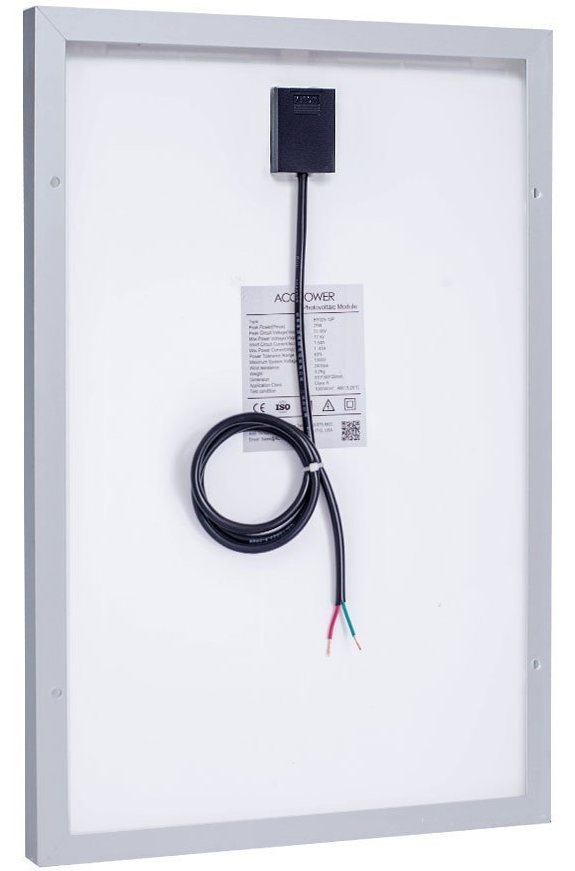 Disadvantages
Some of the "not so hands-on" people suggested an easier way to mount the panel. They suggested a hook or type of mounting bar for easier mounting.
To mention
Transport or installation in an inappropriate manner may break the solar panel. This can void the warranty.
The package does not include a mounting bracket.
A good idea from one buyer was the installation of a carry handle on one side of the frame for the convenience of carrying... 
| | | |
| --- | --- | --- |
| Packed. | D.I.Y. Portable | Mounted. |
In a conclusion
The 25 watt solar panel is solid and well constructed. It has a fantastic warranty backing it.
The panels are efficient and deliver the rated voltage and current.
 If you purchase a product through a link on this page, I do get a small   percentage  of commission at no extra cost to you.