100 watt portable solar panel
100 Watt Portable solar panel to utilize energy from the sun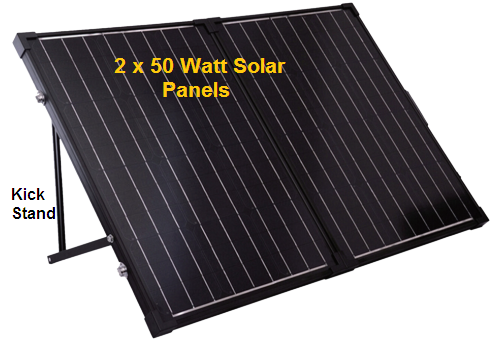 100 Watt portable solar panel to be beneficial while generating solar energy.        
The 100 Watt portable solar module with a controller is ready for battery charging or to to be operating as a solar generator.
Renogy manufactures the Monocrystalline folding solar panel. It exists of 2 x 50 watts solar modules.

This suitcase kit is lightweight with a carry handle, it is portable, a breeze to set up and transporting it is easy.
This portable solar panel weighs 26.6 lbs.  It is 2.8 inch thick with size 19.9 x 27.2 inches when folded. 

The 100 watt portable solar panel includes
2 X 50 Watt panels.
MC4 cables that you can remove.. 

Manual for users.
Clamps and cables for battery.
A 10A, LCD waterproof charge controller.  
The Charge Controller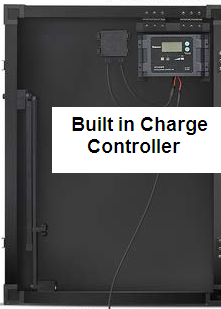 The 100 Watt portable solar panel has a built-in 10A solar charge controller. This LCD charge controller is waterproof and it has a digital display.  
The charge controller will protects your batteries.. It keeps safe when surge and overcharge occur.
When charging 12V batteries you have to use the controller.
The 100 watt portable solar module specs
Electrical

Max Power:


O-Circ Volt (Voc):


Opt Operating Volts (Vmp):

Optimum Operating amps (Imp):

Short-Circuit amp (Isc):






100W.


21.60V.


17.8V.

5.56A.

6A.


Mechanical

Weighing:

Measuring:


Operating Temperature:                            

Warranty

       The solar panel has a;


Applications

Use the 100 watt portable solar panel for many functions;

Hike.

Camps.

The Military.

Solar systems.

Caravans.

RV's and boats.





26.6 lbs.


19.9 x 27.2 x 2.8  inches.


 -40℃ to 90℃





Operation of the 100 watt portable panel
Take it to a sunlit area, without obstacles to block the sun.

Unfold the two panels and face it to the sun for an immediate output. 

Adjust the solar panels to get maximum sunlight for the longest time during the day. This way you get most power output.

Always connect the battery to controller and then load, and finally the solar module.

When you disconnect do it the other way round.

Positive and negative leads to be connected as prescribed.

Read all safety precautions and then put the module into operation.

Avoid sharp objects that could damage the surface. 

Correct battery clip connection prevents short circuits.

Objects covering the surface of the 100w flexible solar panel can reduce output power.
Advantages associated with the 100 
watt portable
 solar panel
The module comes with a lightweight anodized aluminum frame.




The panel lasts for decades in harsh outdoor conditions.




With a built-in stand, set up is easy and adjusting for maximum exposure to the sun. You will realize largest power output. 




Renogy delivers a more than satisfactory customer service.




This is a mobile set up. You could adjust the height of the panel to attract the sunlight pretty well. You can move the panels as the sun moves, and generate more electricity than with a fixed system.



The 

100 

watt portable

 solar panel

 comes with solid corrosion-resistant aluminum frame. It comes wit a heavy-duty handle, latches, and kickstands.
The charge controller itself is water-resistant. Rainy conditions are not something to worry about.




The aluminum kickstands are adjustable as well as corrosion-resistant.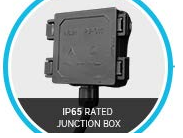 Positive facts to mention about the 100 
watt portable
 solar panel
This 100 watt portable solar panel is light; Carrying is easy. It takes little space when packing for transport. 




With handy crocodile clips and MC4 connectors connecting is so easy.
Maintaining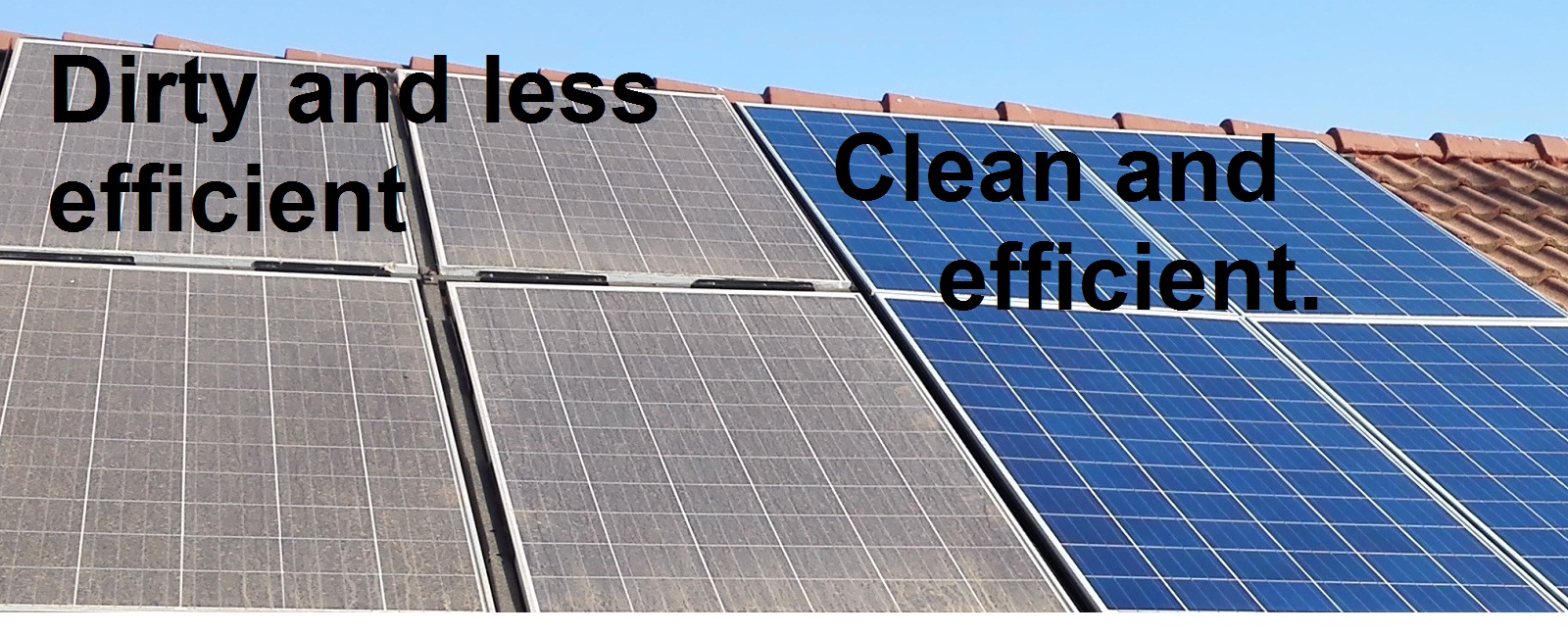 To ensure a proper working you have to see that cables do not get damaged.
Clean this 50 watt solar panels with a damp cloth. 
A dirty panel will cause drop in efficiency. 
All  other maintenance functions to be done by a professional person. 
Coming to a  conclusion
This 100 watt portable solar panel delivers a more than satisfactory output.
It has a very reasonable price and it comes with high efficiency.