Solar is a great alternative.
The 60w solar kit to be Used as a Complete All In One System

60w solar kit from Renogy that is to be called the Solar  Suitcase.  The system combines two solar panels. Included in the kit is an adjustable charge controller with an LCD screen. 
It forms an easy to use plug and play system. It is possible to use the kit for a variety of practical off-grid applications. 
You can use the Solar Suitcase to charge a deep cycle battery.  It is possible to use a variety of batteries such as gel, flooded, sealed or lead acid. 
You can click here to buy a similar product.
60w solar kit Specs
Electrical

Maximum Power:


Open-Circuit Voltage (Voc):


Optimum Operating Voltage (Vmp):

Optimum Operating Current (Imp):

Short-Circuit Current (Isc):





60W.


21.6V.


18 V

3.34A.

3.62A.


Mechanical

Weight:

Folded Dimension:

Type

Warranty

There is a 25-year transferable output guarantee on the solar panels.

It guarantees 5 years of a 95% efficiency rate.

For 5 to10 years a 90% efficiency rate, and from 10 to 25 years an 80% efficiency rate.

It includes a 5-year material and workmanship warranty on the panels.

Applications

Variety of off-gridd applications.




40lbs.


 25.6 x 13.8 x 2.9 inches.

Monocrystalline.
How does the 60w solar kit work?
The Renogy 60 Watt 12 Volt Monocrystalline Suitcase is a solar power system.  It comes in a single package.  
The size of the foldable suitcase is 13.8 x 25.6 x2. 9 inches.
The two 30 watt solar panels are perfect to use for off-grid applications. The panels can charge a 12volt battery. It is also possible to connect more panels to charge a 24 or a 48volt battery. 
High transmission tempered glass to protect the panels against hail damage.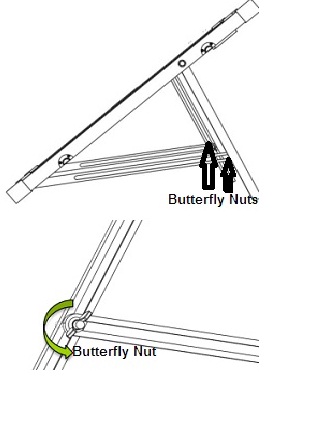 An adjustable aluminum stand that is corrosion resistant is part of the parcel. 
Butterfly nuts help to tilt the panels to the desired angle. That ensures the greatest performance. The nuts are easy to handle with a comfortable grip. Which makes it possible to operate with ease. 
To ensure the largest output throughout the day adjust the angle regular.  This is to maximize exposure to the sun.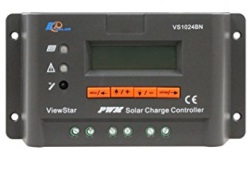 A 10A Viewstar charge controller with LCD display comes with the system. It ensures the delivery of constant voltage to the batteries.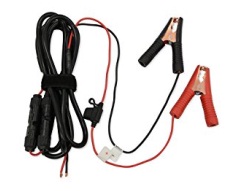 Alligator clips and MC4 connectors make it easy to connect to a battery within seconds. No hassle.
The solar case wiring tray indicating the side of the panels not facing the sun. 
From this side, it is possible to see the charge controller, junction box and  MC4 connectors. Also, the tilt stands, battery alligator clips, in line fuse, latch and handle. 
This compact system is easy to setup and to take down and packed up within seconds.
How to use the 60w solar kit

 You can use the 60w solar kit for many applications. It is easy to set up and start producing free and clean power from the sun within a matter of seconds. 
It is a case of opening the solar suitcase and setting it up. 
Direct the panels to the sun by making use of the aluminum stand that is part of the kit. Tilt it at the best angle and tighten the butterfly nuts. 
Use the alligator clips and MC4 connectors to plug in and connect the batteries. 
Now it is possible to use it for many off-grid necessities.  From remote country places, sheds, light poles, gates, camping, boats, RV's and much more. 
Depending on the availability of sunshine the 60 watt solar panel kit will produce up to 300 watts per day.
Advantages
The high transmission tempered glass of the solar panel can handle hail up to 1 

inch in diameter.
The solar panels are water resistant.

The solar suitcase comes with protection against corrosion. It holds up against the salt mist.
Disadvantages
To conclude
Use the 60w solar kit for several power applications. You can do it without the hassle of laying expensive cabling. 

Convenient with a quick and easy setup.

You can read about more off-grid applications.
 If you purchase a product through a link on this page, I do get a small   percentage  of commission at no extra cost to you.