This 280 watt solar panel brings you to an independent lifestyle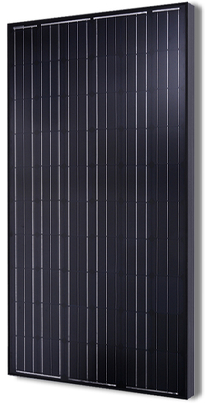 280 Watt solar panel.
This 280 watt solar panel helps to produce the energy you need for yourself. It can help you to take the first step in becoming an independent electricity user.

Use it to convert your house into an energy provider. Do not operate an energy dependant home anymore. Once you invest in the 280 watt solar panel you will start freeing yourself from a monthly energy bill.
You can apply the module for residential and for commercial use as well.
Use the  Renogy 280 Watt 24 Volt Monocrystalline solar module  for off the grid or on grid.
The measurement is 1640 x 992 x40 mm (65.0 x 39.0 x 1.57 inches).

The cables that come with the 289 watt solar panel are five feet long. 
280 Watt solar panel specifications
Electric

Maximum Watt:


Maximum System Volts:

Open-Circuit Volt (Voc):

Optimum Operating Volts (Vmp):

Optimum Operating Ampere (Imp):

Short-Circuit Amps (Isc):





280W.


1000V DC (UL).

38.20V.

31V.

9.03A.

9.39A.


Mechanical

Mass:

Measure:

Type:

Warranty

Also five years of a ninety five % rate of efficiency.

For 5 to10 years, it gives 90 percent of efficiency. From 10 to 25 years  80%   efficiency .

Applications

Residential.

Commercial.




40lbs.


64.5 x 39 x 1.4 inch.

Mono.
Operation of the the 280 watt module
This Renogy 280 Watt 24 Volt Mono cells are ready for the generation of cheaper energy. 

It produces DC voltage. To use it for 110v or 220v  purposes you need an inverter. Use a regulator for the charging of batteries.
If you get 5 hours of sunlight for a day the solar panel will deliver 5 x 280 = 1,4 KW per day.

If you then have to charge a 12 Volt 200 amp hour deep cycle battery that drains to about 50% you will need 12 x 200/2 = 1,2 KW. The 280 watt solar panel will be enough..
Advantages associated with the Module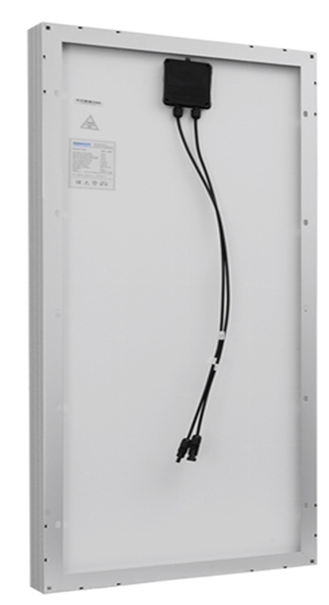 JUNCTION BOX
The junction box is  

IP67

and waterproof. 
Disadvantages
This single panel is big and a  heavy. It is thus a little inconvenient and awkward to install. When operational, it is durable and it works well.

To Conclude
The 280 watt solar panel is a good quality module.
The panels are well constructed and produce the rated voltage and current.
You can click here for a module like this.
 If you purchase a product through a link on this page, I do get a small   percentage  of commission at no extra cost to you.