The 280 watt solar panel helps you to be independent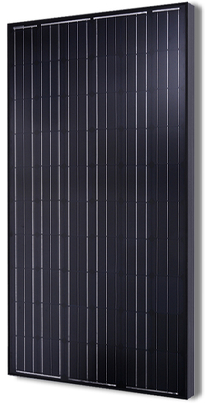 280 Watt solar panel.
The 280 watt solar panel helps you to produce your own energy. It can be your first step to becoming an independent electricity consumer.

Use it to convert your house into an energy provider. Do not operate an energy dependant home anymore. Once you invest in the 280 watt solar module you will be moving in the right direction.
You will start freeing yourself from a monthly energy bill.
The module is for residential purposes, but you can apply it for commercial use as well.
Use the  Renogy 280 Watt 24 Volt Monocrystalline Solar Panel for off-grid or on the grid.
The size of the panel is 1640 x 992 x40 mm (65.0 x 39.0 x 1.57 inches).

The attached cables are approximately 5 feet long. 
280 Watt solar Module Specs
Electrical

Maximum Power:


Maximum System Voltage:

Open-Circuit Voltage (Voc):

Optimum Operating Voltage (Vmp):

Optimum Operating Current (Imp):

Short-Circuit Current (Isc):





280W.


1000V DC (UL).

38.20V.

31V.

9.03A.

9.39A.


Mechanical

Weight:

Dimensions:

Type:

Warranty

It guarantees 5 years of a 95% efficiency rate.

For 5 to10 years, it guarantees a 90% efficiency rate and from 10 to 25 years an 80% efficiency rate.

Applications

Residential.

Commercial.




40lbs.


64.5 x 39 x 1.4 inches.

Monocrystalline.
How does the 280 watt solar panel work?
The Renogy 280 Watt 24 Volt Monocrystalline panel is ready to generate cheap energy. Direct it to the sun and it is in operation.

It produces DC voltage. To use it for proper residential or commercial purposes you need a charge controller. Use it as a regulator for the batteries that store the electric power.
Also, use an inverter to change the direct current to alternating current. 
If you have a 5 hour period of sunlight per day the solar panel will produce 5 x 280 = 1,4 KW per day.
If you then have to charge a 12 Volt 200 amp hour deep cycle battery that drains to about 50% you will need 12 x 200/2 = 1,2 KW. The 280 watt solar panel will be enough..
Advantages associated with the Module
It works perfectly with MPPT solar charge controllers.
The pre-drilled holes on the back of the panel make it possible to mount the module fast and secure.
It uses a durable frame. The frame is corrosion resistant and good for extended outdoor use for many years.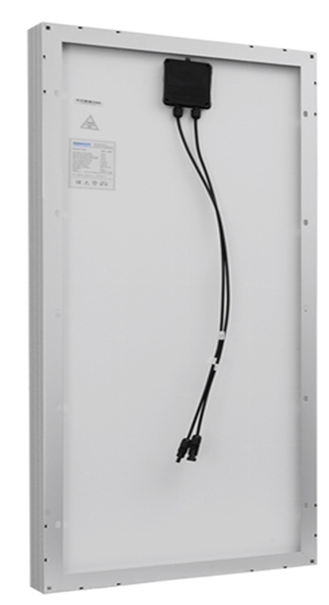 JUNCTION BOX
It comes with an

IP67

rated waterproof junction box.
The box is durable and can last for many years. It provides complete protection against harsh weather conditions.
The junction box contains bypass diodes. In case of partial shading, the diodes activate.  It bypasses any current generated by non-shaded cells. This is to limit module heating and performance losses.
Disadvantages
This single panel is big and a  heavy. It is thus a little less convenient to install. Once in operation, it is durable and it works well.

To Conclude
The 280 watt solar panel is a good quality module.
The panels are well constructed and produce the rated voltage and current.
You can click here for a similar product.
 If you purchase a product through a link on this page, I do get a small   percentage  of commission at no extra cost to you.