The  
Goal Zero Nomad 7 Plus Solar Panel to be easy to use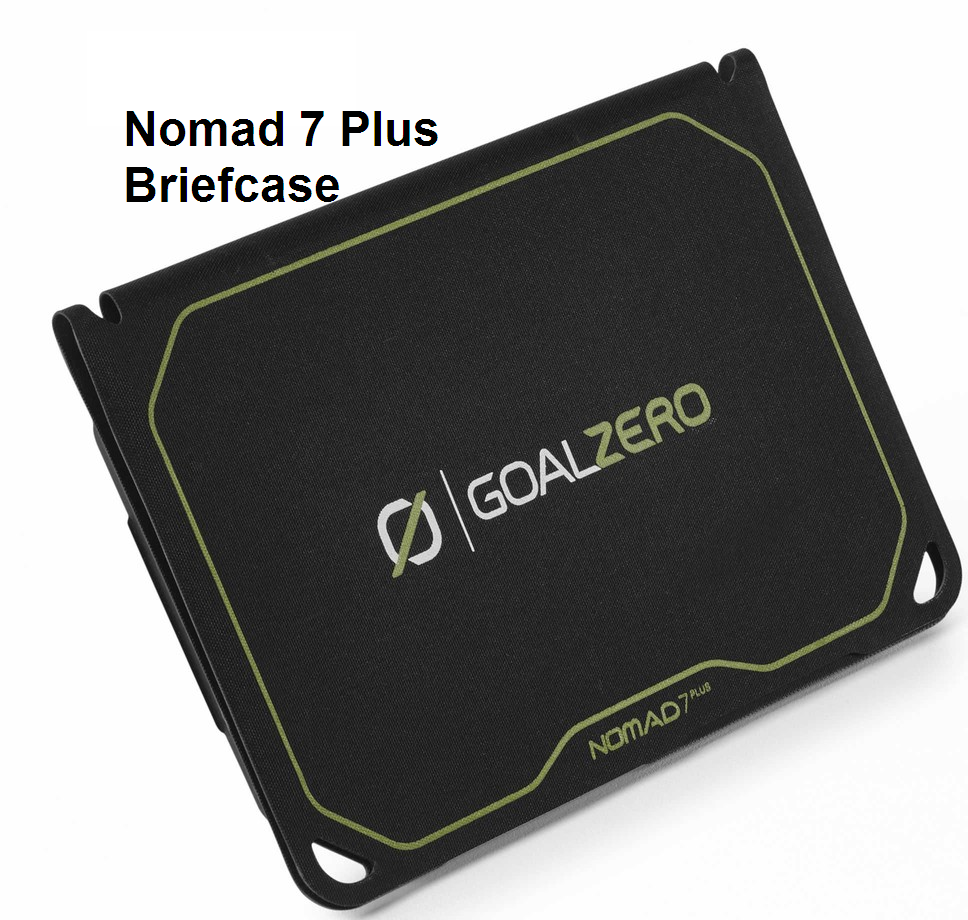 The Goal Zero Nomad 7 Plus module is a compact and modular solar briefcase. It can produce 7 watts of power from the sun at peak time.
The 7 Plus Nomad solar panel recharges most USB devices from the sun.
The module does not charge many devices simultaneously. It only comes with a single USB cord. It is not like the Nomad 7 solar panel with various output ports.
The kit does not include any adaptors. The operation and usage of the module are straightforward. It is a breeze to set up and use.

The module is a foldable solar briefcase. It is a handy piece of equipment to use for charging your USB devices.

The 7-watt solar briefcase is from Goal Zero. It is a plug and play solar system and easy to set up and use.

Goal Zero is a good company to deal with. The company cares about its customers with a high emphasis on after-sale service.

The Goal Zero Nomad 7 Solar Panel is ultra-lightweight, portable and weather-resistant.
The 7 Watt Foldable Monocrystalline Solar Panel briefcase includes the following;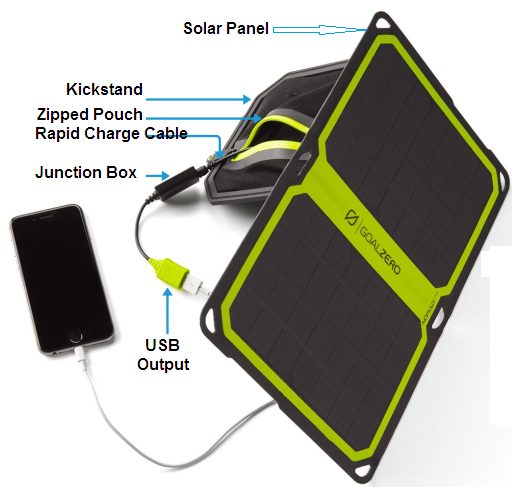 Disconnections can be due to lack of sunlight, shadows, cloudy conditions, etc.




A rapid charge cable that connects the panel to the junction box.
When folded, the dimensions of the Goal Zero Nomad 7 Plus Solar Panel are 6.5 x 8.75 x 0.75 inches (16.5 x 22.23 x 1.9 cm)
It gives you an idea of how well it will fit in your pocket, hand or bag or wherever you plan to use the solar briefcase.

When unfolded, the dimensions are 13 x 8.75 x 0.5 inch (33 x 22.23 x 1.27 cm)

With the kickstand, it weighs: 16.2 oz. (459 g)

Without the kickstand, it weighs: 12.6 oz. (357 g)

The Goal Zero Nomad 7 Plus Monocrystalline briefcase generates cheap electricity.

Open the solar briefcase and direct it to the sun. Remember when perpendicular to the sun you get peak performance.

Use the kickstand for ease of direction and to get peak wattage.
Technical specs of the Goal Zero Nomad 7 Plus Solar Panel
Electrical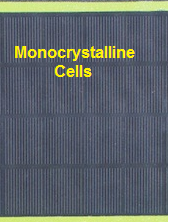 Rated Power:                                                                           7W
Open Circuit Voltage Voc:                                                 8-9V

Cell Type:                                                         Monocrystalline
Mechanical
Weight with Kickstand:                                               16.2 oz. (459 g)
Weight without Kickstand:                                         12.6 oz. (357 g)

Dimensions (unfolded): 13 x 8.75 x 0.5 in (33 x 22.23 x 1.27 cm)
Dimensions (folded):  6.5 x 8.75 x 0.75 in (16.5 x 22.23 x 1.9 cm)

Warranty
The Goal Zero Nomad 7 Plus Solar Panel comes with a 12 month warranty.
Applications
Best used to directly charge phones,

Small devices,
 10-30 watt rechargers.
Camera,
 Headlamp,
 Power bank for later use,
Other smaller USB devices,
Goal Zero Power Banks,
Lighthouse Mini Lantern,

Lighthouse 400 Lantern.
The Nomad 7 Plus Solar Panel Junction Box &
Solar Intensity Indicator
The junction box comes with an intensity indicator.

Four LED lights give a sign of the solar conditions. The more LED's on, the better the charging.

It works as follows;

With one light on you have 2 watts available.
With two lights on you have 3 watts available.
With three lights on you have 4 watts available.
With four lights on you have 5 or more watts available.
The USB junction box also comes with an automatic restart future. This ensures that you charge devices to the full in case of disconnections.
It can track power flow history and determine the completion of the charging cycle. If not full it will complete the charging after any interference.
Kickstand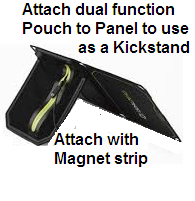 The Goal Zero  Nomad 7 Plus comes with a magnetic detachable kickstand. This allows you to travel lightweight if you wish to.
When you leave it attached to the module you can pop it out and use it for best positioning to the sun. This is to ensure charging at peak wattage.
When attached it also provides shade as well as a handy pocket for the devices you plug in to charge.
Advantages
The Goal Zero Nomad 7 Plus Solar Panel is foldable and comes with a rugged design.




It is weather-resistant and will not be damaged when you expose it to rain and snow or other damp conditions...




The 7-watt solar panel comes with easy to understand instructions.




This is a device with a clever design; it is compact and easy to travel with.




With the small size of the panel, the charging ability is quite efficient.




What is good is that you can charge while you hike, you can use the strong loops to attach the panel and off you go.




The storage pouch on the back of the panel comes in handy if you want to store cables. Also an extra power pack like the Guide 10 Plus Recharger from Goal Zero.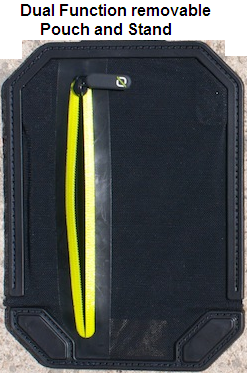 With the modular design, you can remove the magnet detachable kickstand. Leave it at home and save extra weight when hiking.




With dynamic auto-restart and advanced electronics, it is possible to optimize output.




When utilizing the detachable kickstand you have the best angle placement. It also provides natural shade for devices you are charging.
Disadvantages of the Goal Zero Nomad 7 Plus
The fact that the Nomad 7 Plus does not fold completely flat makes it more susceptible to damage. It is always necessary to handle with care.
Being external exposes the USB connection to harsh conditions. Unwanted wear and tear are likely to occur.
To Mention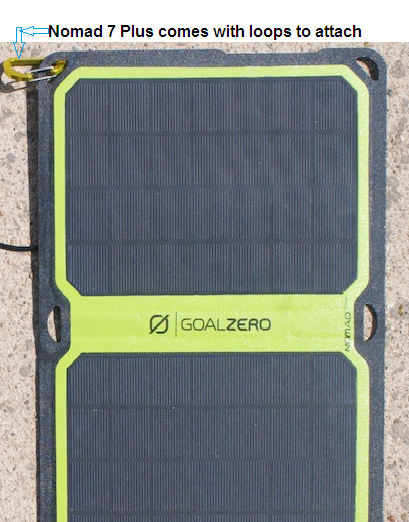 When you use the Goal Zero Nomad 7 Plus solar panel you can lay it flat or you can use the kickstand to set it up for max power.




You can also use the supplied hooks to hang from the pack for easy use, easy charge, and easy access.




This is an amazing brand that delivers. Be aware that there are cheaper competitors, but with lower quality.




They are never the cheapest but they offer fantastic quality and innovation.
In a conclusion



There are cheaper briefcases available, but not the same quality as the Goal Zero Nomad 7 Plus.

This is a great portable charger, with high quality and it comes at a good price.
 If you purchase a product through a link on this page, I do get a small   percentage  of commission at no extra cost to you.