Solar is a great alternative.
A 20 watt solar panel to be highly effective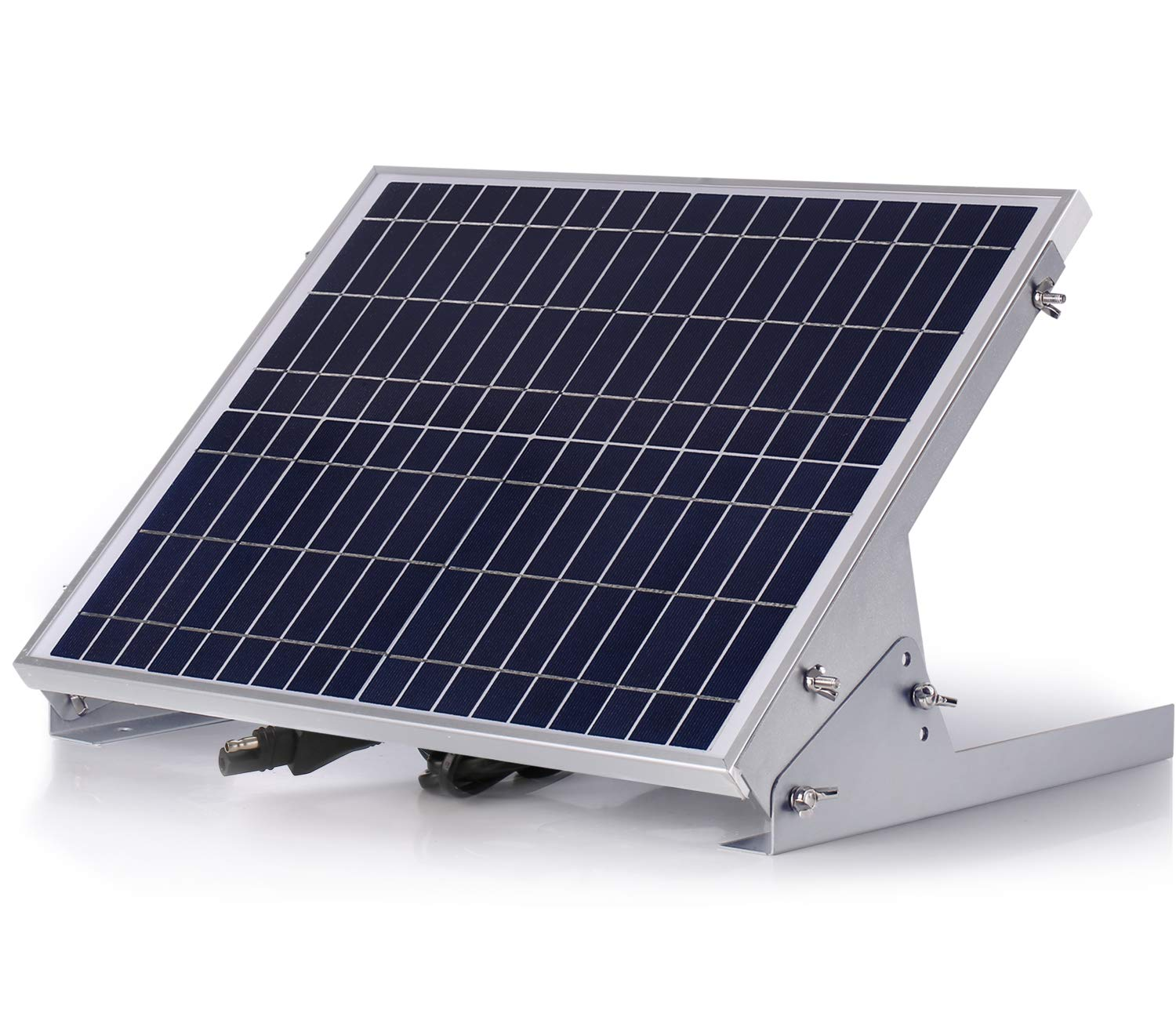 The 20 watt solar panel will ensure many operating hours. It will keep your battery in a tip-top condition. You will enjoy trouble-free operation for a variety of applications.
The solar module comes from Suner Power. The 20 Watt solar module kit also includes a 10 amp MTTP charge controller.

Proper maintenance of the battery ensures a much longer lifespan. The charge controller protects the battery from any surges as well as overcharging.
The Polycrystalline solar module acts as a clean source of energy. By making use of it you reduce your energy bill while you enjoy free energy from the sun. 
This product is a solar-powered battery maintainer for 12V batteries. You can also use it as a battery charger, but charging will take a while.
The total 20 watt solar panel kit includes
A Solar Module with connecting cable.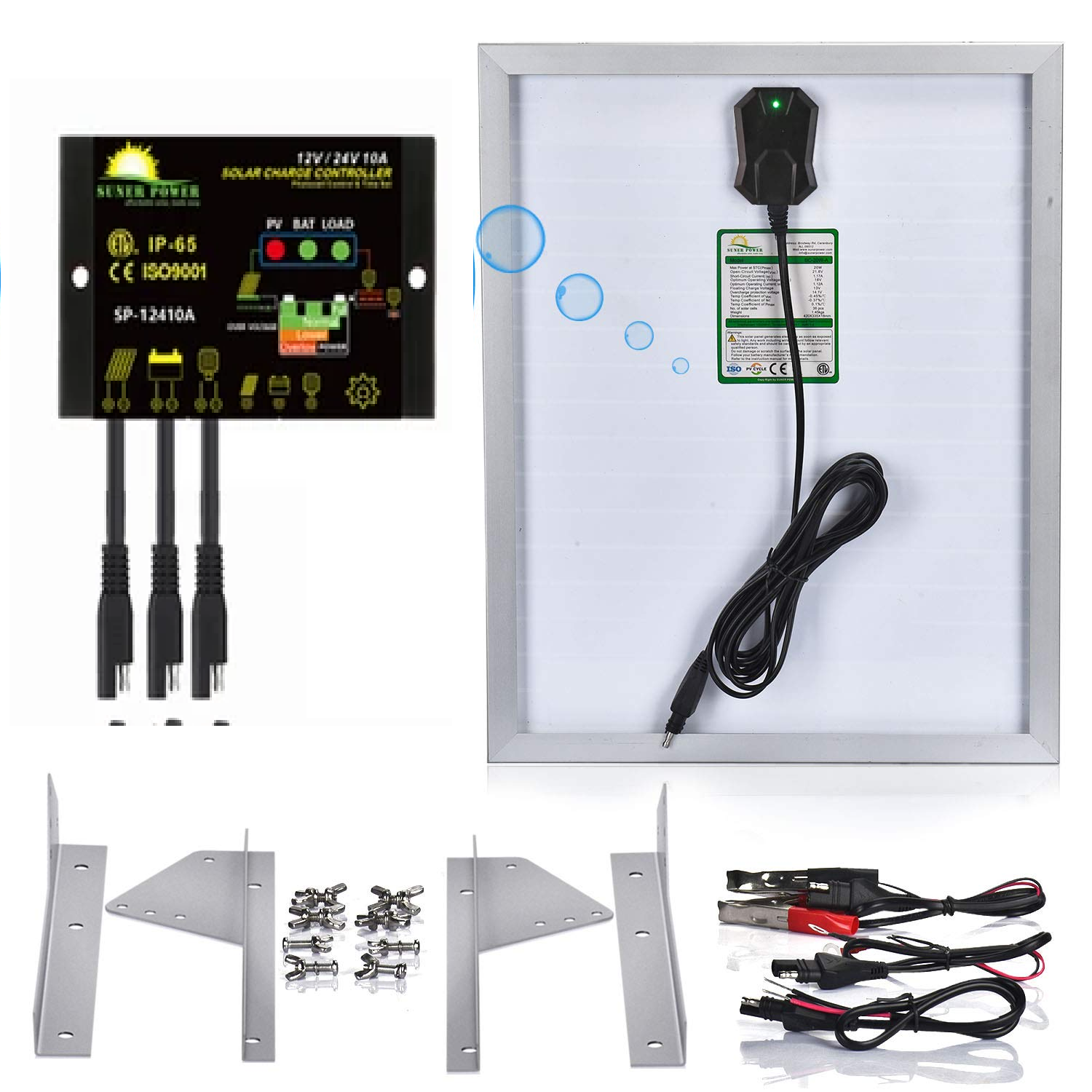 Junction box.

Battery Clamps. (Alligator)

Mounting hardware.

Some wiring.

Wire adaptor.

The 10 amp charge controller.

LED indicator.

How does the 20 Watt Solar Panel Work?
The 20 watt Polycrystalline panel is ready to generate cheap energy. Direct it to the sun and it is in operation.

The sun will do the job and the ultra-bright green LED will show when charging. It indicates when finish and ready to use.
If you want to do a permanent installation you have to use the stainless steel mounting screws. The screws come with the kit.

If you now have 6 hours of sunlight per day the solar panel will produce 6 x 20 = 120 watts per day.

Allow for a 15% loss. Then you get 120 X 85/100 = 102 Watt.
Forget about the two and you still get a fair 100 Watt.
This is more than enough to maintain a battery.

20 Watt Solar Panel 
Electrical
Maximum Power:                                                                                20Watt.

Open-Circuit Voltage (Voc):                                                             2.6V
Optimum Operating Voltage (Vmp):                                            18V
Optimum Operating Current (Imp):                                             1.12A
Short-Circuit Current (Isc):                                                               1.17A

Mechanical
Weight:                                                                                             2kg .
Dimensions:                                                                                   420X335x17mm.
Max wind/snow load.                                                                   2400Pa
Warranty
Backed by extended 12 months warranty and lifetime technical support.
Applications
Use it for a gate opener, electrical fencer, cars, 4WD's, trucks, motorcycle, marine, boats.
Also, use it for farm equipment or any application where you use a 12v battery.
Visual LED indicator

 
The colorful LED indicator indicates various statues of the batteries while charging. As well as the state of the 20 watt solar panel.

They use a red and green color at the different sequences. This is to show specific conditions of battery and solar panel.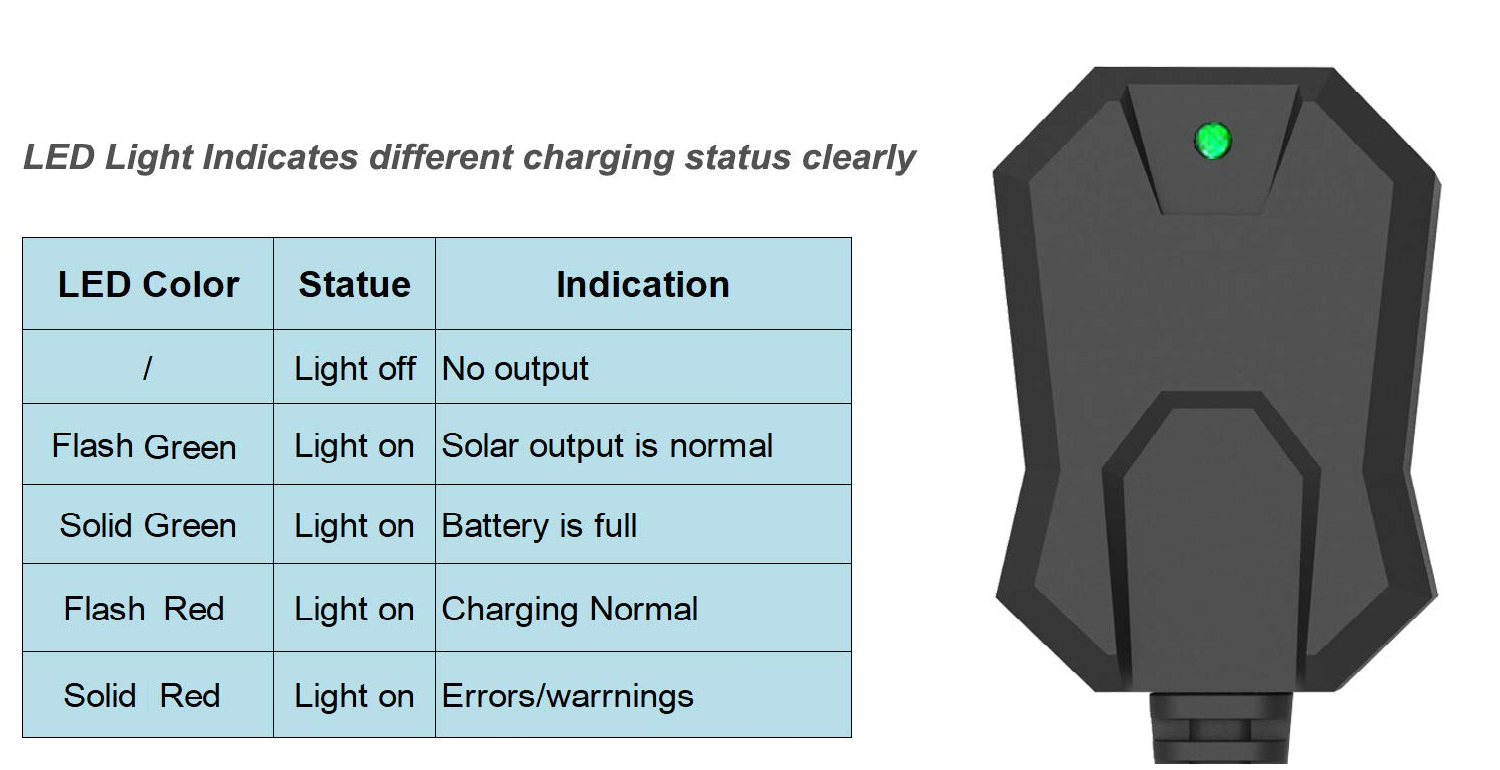 Charge Controller
The 20Watt solar panel uses an MPPT 10A Charge Controller.

The MPPT charge controller can pair non-matching voltages from panels and batteries.

These controllers adjust their input. That is to bring in the greatest power possible from your solar array. It also varies their output power to match the battery that you attach to the system.

The MPPT controllers are thus much more efficient. This is the Pulse Width Modulation controllers.

It utilizes the power of your solar panels more effective when charging a battery.

Adjustable Mounting Bracket
It comes with an alloy ball. This is to adjust the angle of the solar panel.
Adjusting the angle provides for the largest output for a longer period of the day.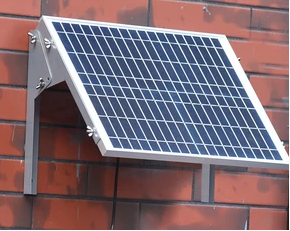 Mounting is easy to do.
You can mount it on a horizontal surface or vertical wall.

The Corrosion-Resistant Aluminum Frame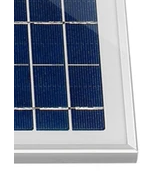 The panels come with heavy-duty aluminum frames.

It uses low iron high transparency tempered glass.

The low iron glass allows higher light transmission as well as high transparency.
Advantages
IP 65 waterproof

design to prevent components from oxidizing into water. No worry to place it outside in all seasons.
Overcharge protection, over-discharge protection, reverse polarity protection, and short circuit protection




It comes with "plug & play" SAE connectors, easy to connect and disconnect.
To mention
If you want something for maintaining a 12-volt battery this is the panel to buy.

It will keep your batteries charged. It can maintain any rechargeable 12V batteries. Also for a wide variety of applications.
When using the charge controller you can permanently connect the kit to the battery.
It is important to remember to always connect the charge controller to the battery first. After that, you connect the 20 watt solar panel.
When disconnecting you first disconnect the solar module. Then disconnect the charge controller.
The order of connecting and disconnecting is important. It ensures safe and faults free operation.
Always follow the necessary safety instruction. Also, ensure correct polarity when connecting for safe and proper functioning. 
Maintenance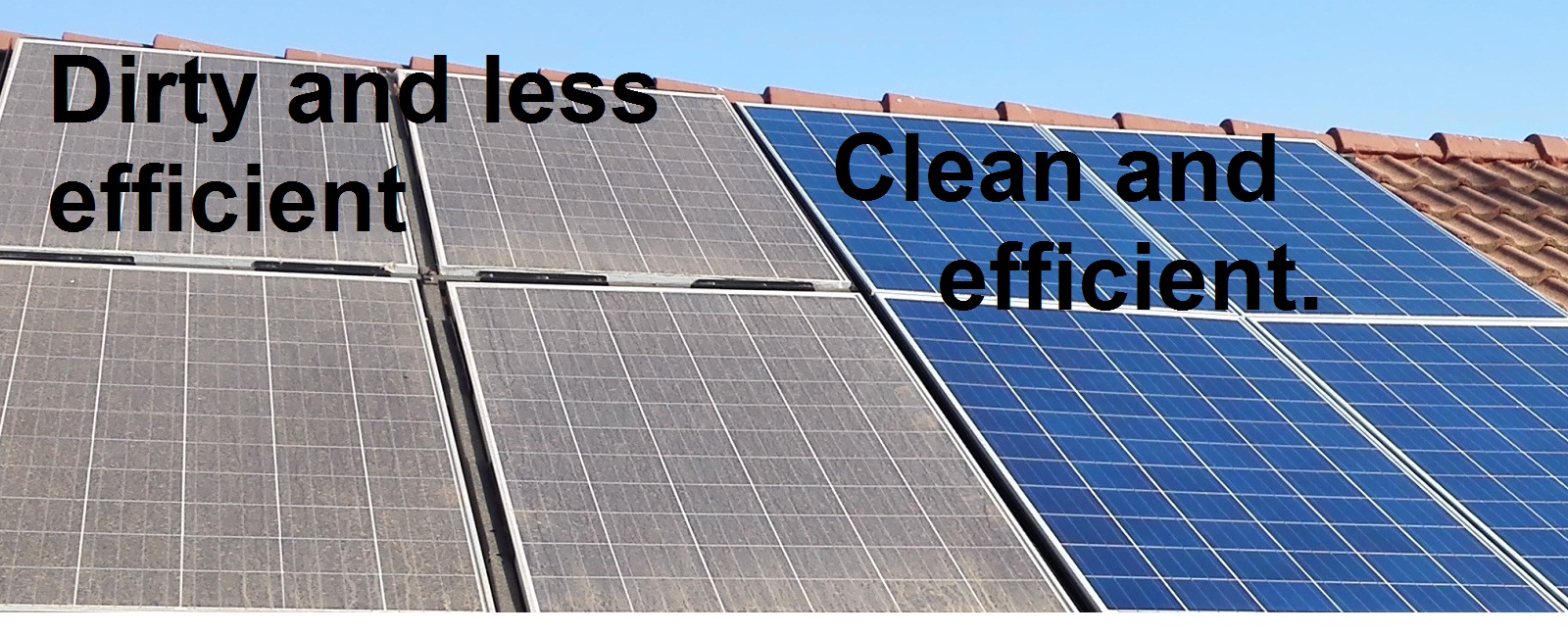 The only maintenance that you as a user have to do is making sure the cables are not damaged. This is to ensure a good working condition. 
Cleaning the surface of the 20 watt solar panel is also very important. Use a damp cloth to perform this duty. 
A dirty panel leads to a big drop in efficiency. 
A professional person must perform all other maintenance functions. 
To conclude
The 20 watt solar panel and charge controller do what the manufacturer says it will do.


The high-quality solar module is well constructed and affordable.

The module is worth the money.
---