A larger 320w solar panel kit to be used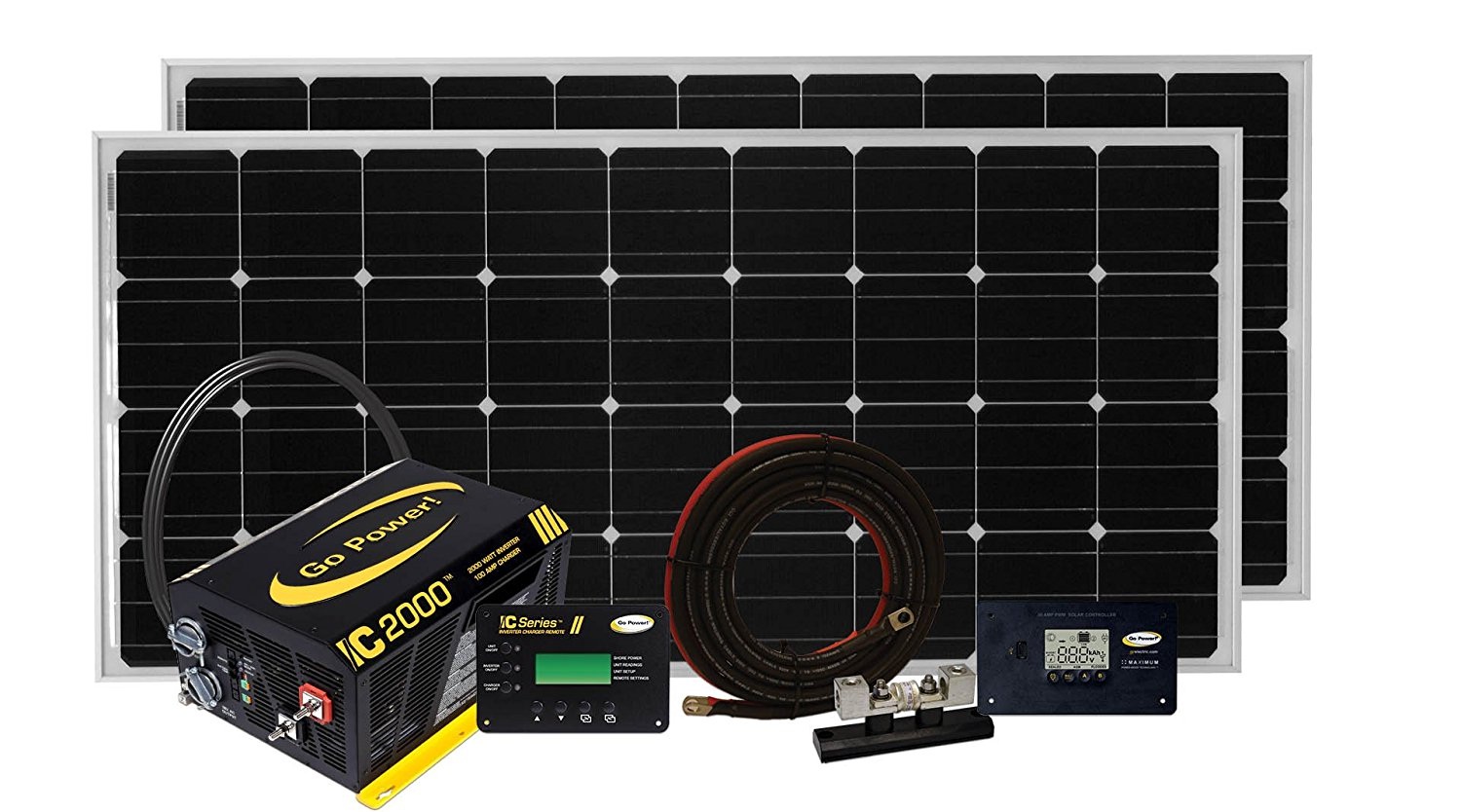 320W solar panel.
This 320w solar panel kit is good for many applications.  It is handy to use as a source of power to charge batteries, or to use for either DC or AC appliances.
We call it the solar Elite kit. 
It comes with a  25-year limited output warranty. 

This system is flexible and modular you can add an expansion kit for a total of 420 available output watts.
Specs for the 320w solar panel kit
Electrical

Maximum Power:


Opt Operating Voltages (Vmp):


Opt Operating Ampere (Imp):




320W.


17,5V.


18.3A.




Mechanical

Weight:(Each.)

Dimensions:(Each.)

CellType:

Warranty

It comes with a 25-years output warrantee. 

There is a 5-year  guarantee on the controller.

3-Years on the remote inverter/charger module

.

Applications

Full-time RVers and more.




24,5lbs.


58.3 x 26.5 x 1.38 inches.

Monocrystalline.
How does the 320w solar panel charging kit work?

 
This solar kit comprises a 2000 watt pure sine wave inverter and a 320 watt solar charger kit.

Solar modules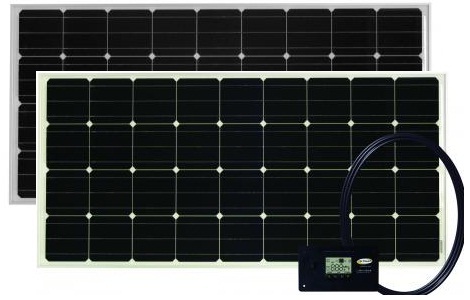 Two high efficiency Monocrystalline solar modules produce a 320 watts power output. 
MC4 connectors ensure easy and secure connection of the 160-watt solar panels.
It has a special tempered low-iron solar glass on top of the panel.  As well as a  Tedlar/polyester backing material to protect the cells ensuring a long panel life. 
A clear anodized aluminum mounting frame helps to use the panels in bad weather.
Inverter/Charger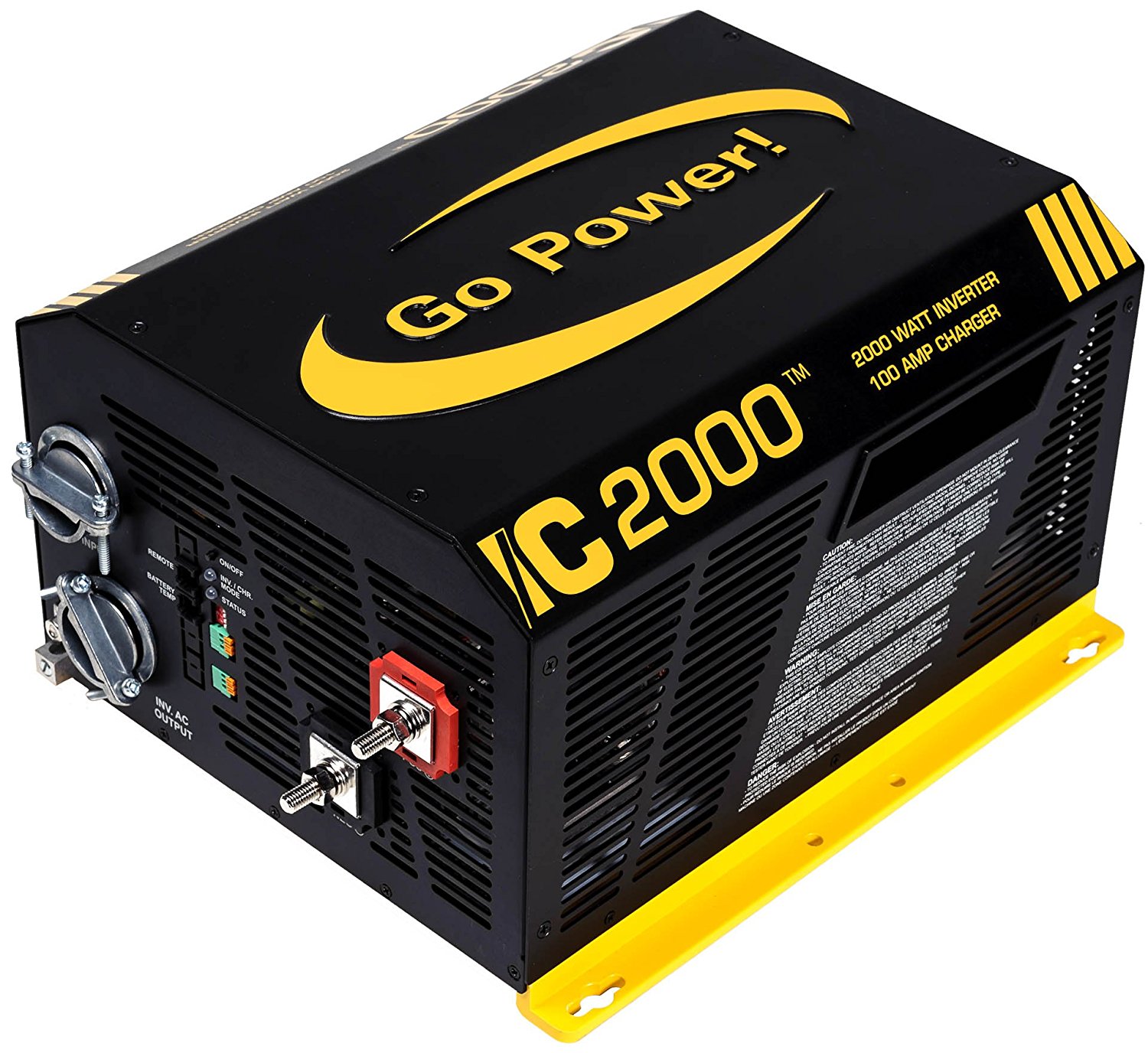 The combined inverter charger is a three in one system. It combines the 200-watt inverter, a 50-ampere battery charger and a 50 amp dual leg transfer switch.
The combination is a big space saver. Installation is simple and the amount of cabling is less.
It is a pure sine wave inverter and of high quality.
When you connect to shore power 50 amperes (240 Volt)) you can draw up to 12 00 watts.
50 Ampere X 240 Volt = 12 000 Watts.
A battery temperature sensor adjusts the voltage to maintain a healthy charge cycle.
Inverter Charger Remote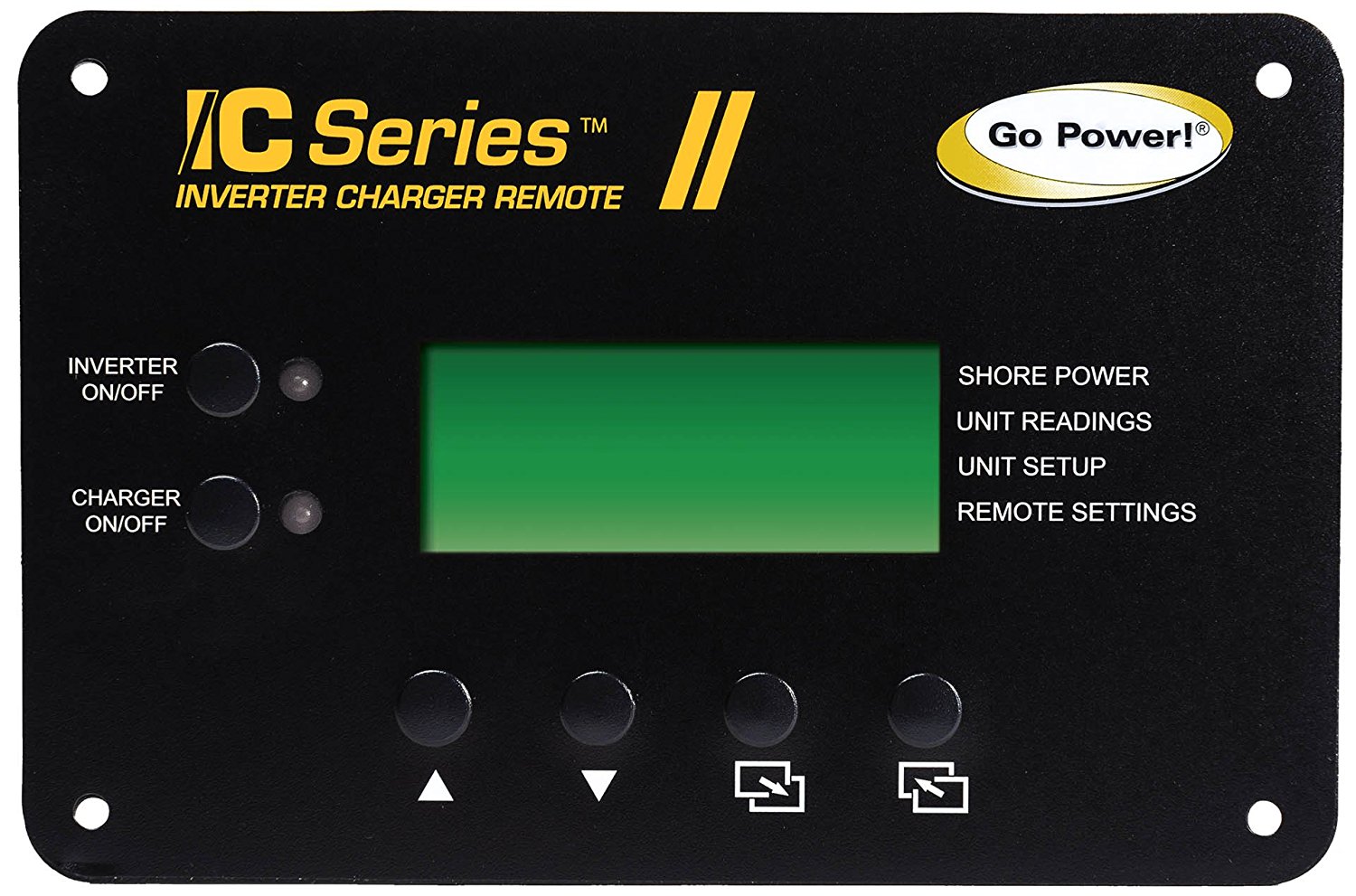 The inverter-charger remote monitors the inverter/charger temperature and health.
Monitoring and reading are easy with the 4 line digital display.
30 Amp Digital Solar Controller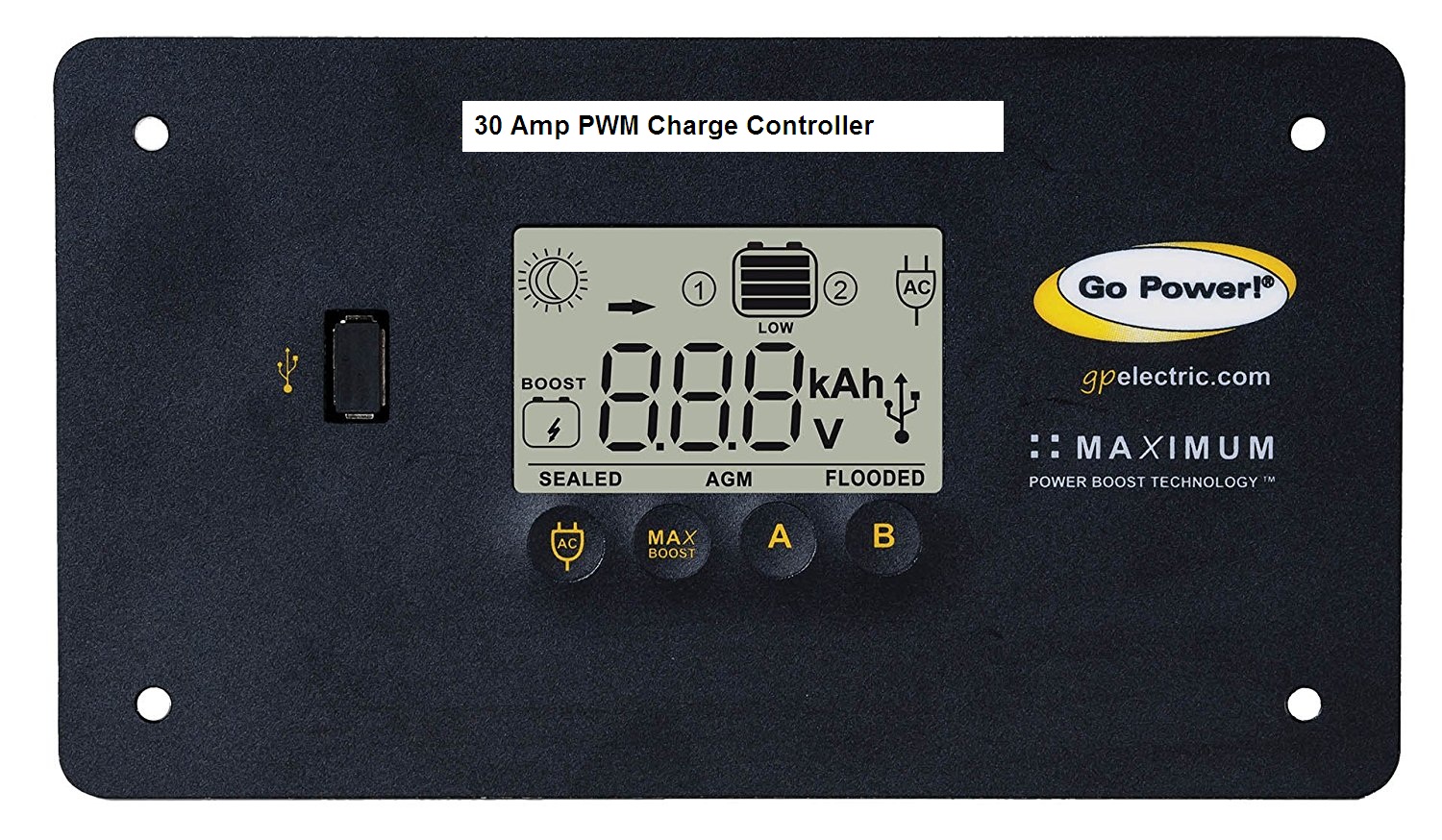 The charge controller prevents your battery from overcharging. 
The controller uses pulse width modulation. It limits the current that flows into the battery to prevent overcharging.
A long battery life is thus ensured. 
It uses Max Power Boost Technology to override the normal charging algorithm. You can then boost the solar charge.
This is especially handy at the end of the day to ensure greatest load of batteries for the evening ahead.
Inverter Fuse and Cable Install Kits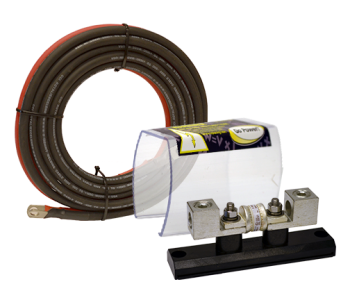 It includes high quality and right-sized battery cables. Also tie downs as well as inverter fuse and fuse blocks.
This is to ensure proper and safe connection and operation. 
Mounting Hardware for the 320w solar panel kit
Mounting Hardware for the 320w solar panel kit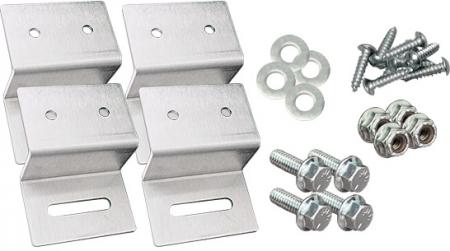 Also included is a set of anodized aluminum Z brackets and required screws. These brackets are easy to use to mount the solar panels on any flat surface.
The brackets allow enough air to flow underneath the panels when mounted.

It includes output cables with easy to connect MC4 connectors.

Transfer Switch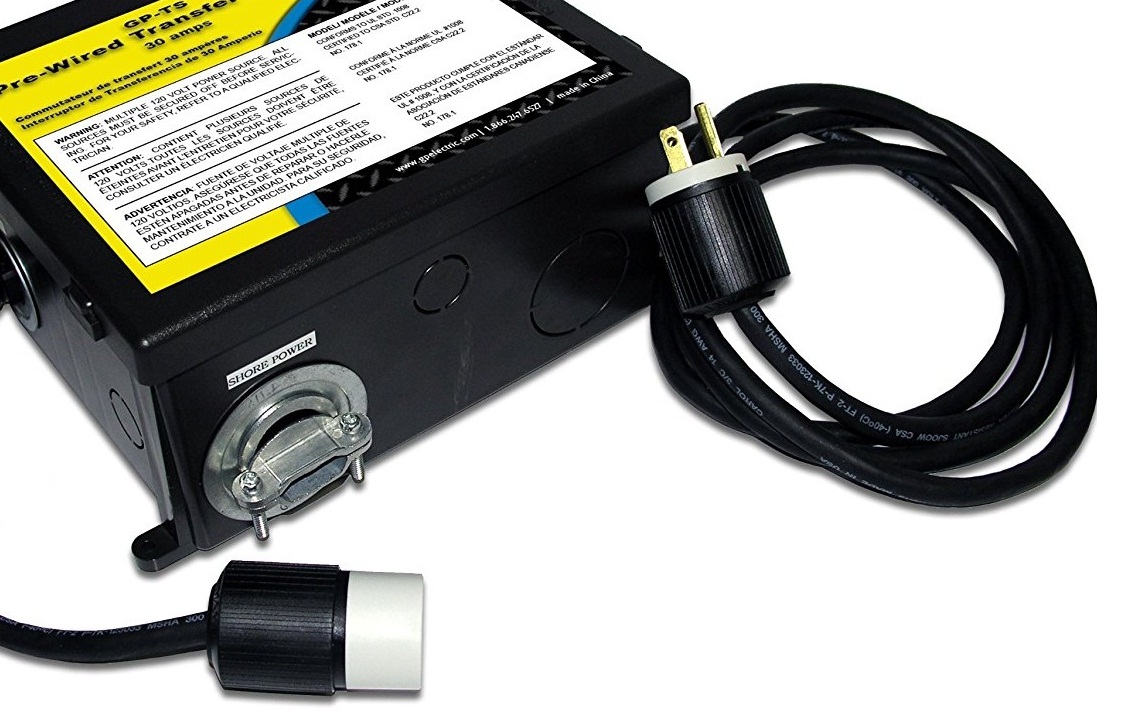 It includes a 30 Ampere pre-wired transfer switch for easy and quick installation. It is easy to switch from on to off-grid.

How to use the 320w solar panel kit
The system is easy to use with the necessary plugs, connectors, wiring cables and switches.
Follow the instructions and use it as a stand-alone system off the grid. You can also use it in conjunction with on grid operation by making use of the 30 Amp pre-wired transfer switch.
With the easy to use Z-Brackets, one can mount the 320w solar panels can on any available flat surface.
Advantages
No fuel, no noise, and low maintenance.
Excellent protection of the panels ensures a long life.
This is a completely green power solution
The eclipse 320 watt solar panel kit can provide for both solar and shore power

.
Inverter
Warranty
5-year warranty on the charge controller.
Some facts to mention about the 320 W solar panel kit
The pure sine wave inverter provides stable power to sensitive electronic equipment.
With a 320 watt solar panel system, you do not have to get up at night or go out in bad weather to add fuel to a diesel generator.
Everything is pre-wired. All you have to do is to plug it in and it is operational.
To make a conclusion
You can use the 320w solar panel kit for many different power applications.

You do not need any expensive cabling. The module is convenient and setting it up is quick and easy.